Enjoy a Day of Ultimate Relaxation on a Deserted Island with Beautiful Modern Art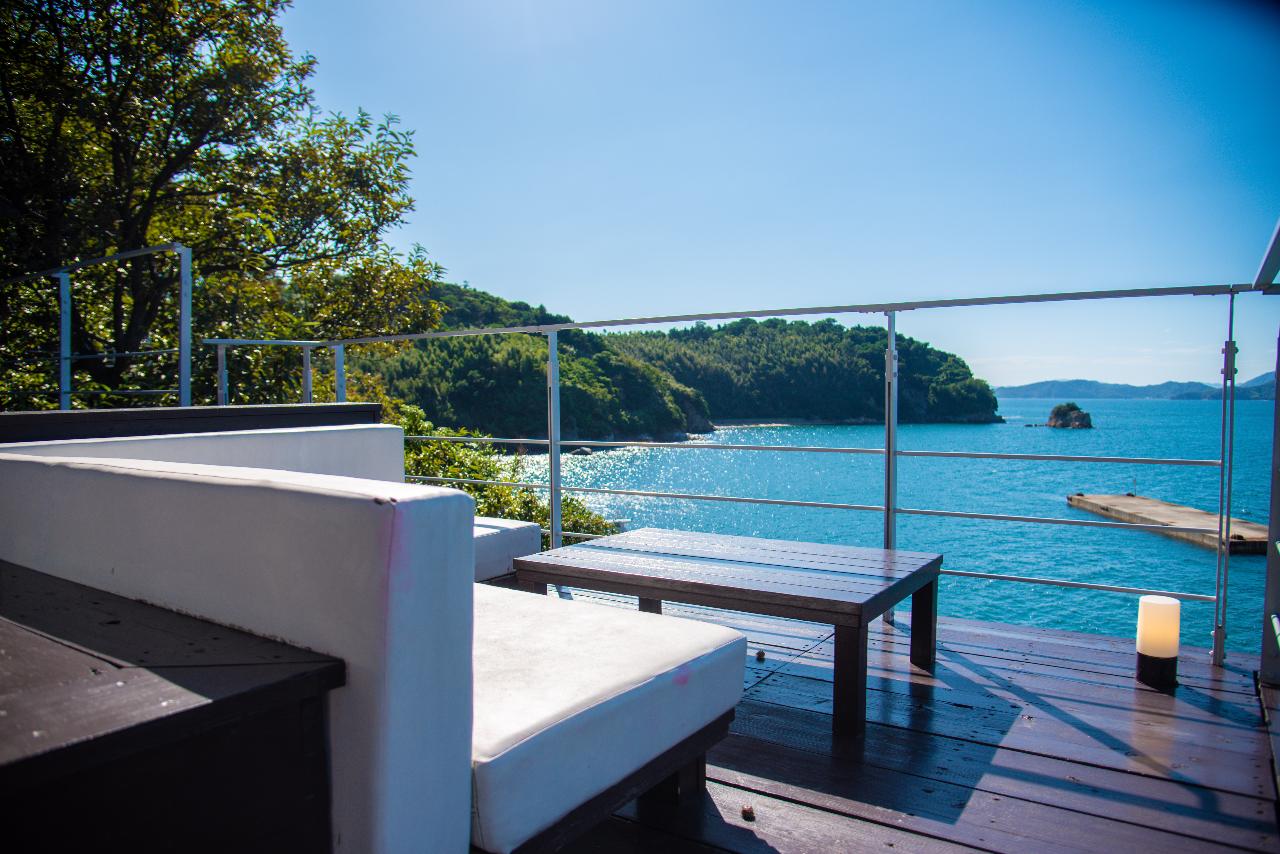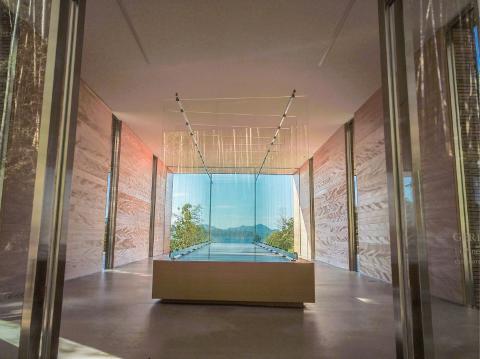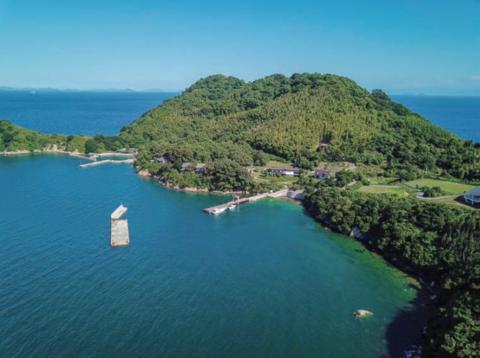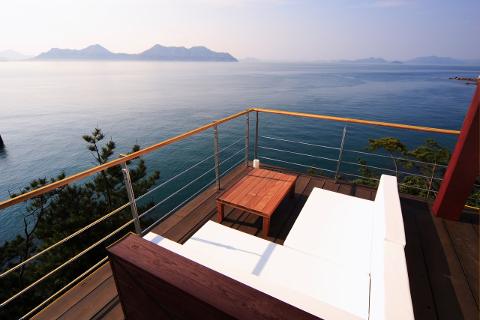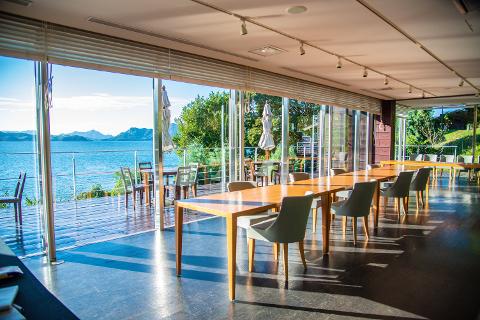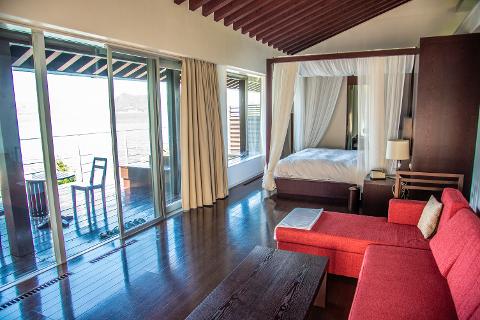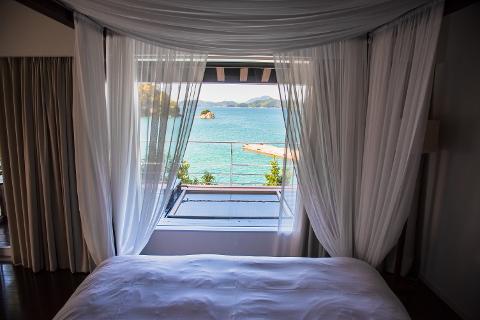 À partir de

JPY
437 950,00 ¥JP
Durée: 7 Heures (environ)
Lieu: Onomichi, Hiroshima
Code produit: EN-HSM-4045-40450
【OUTLINE】
Reserve a hidden private island where the best works of art are exhibited. This is a day where you can enjoy receiving high-quality hospitality for all meals, as well as transportation to enjoy ultimate relaxation.
【HIGHLIGHTS】
Reserve an uninhabited island and enjoy soaking up the sun. (Other visitors may come to the island during the period when the artwork is open to the public.)
Experience the unique works of Gerhard Richter at Toyoshima, the highest peak of contemporary art which can only be viewed here.
Indulge in meals that utilize seasonal ingredients from the Setouchi Islands, which have attracted global attention.
This plan includes reservation of all 4 villas which have been visited by famous artists from around the world! Enjoy seaside open-air baths and drinks such as champagne.
Pick-up and drop-off are by motorboat. (Available for no charge in nearby areas.)



【SCHEDULE】
Meeting → Transfer by motorboat → Free time (art appreciation, meals, stroll, relax outdoors, etc.) → Transfer back by motorboat → Finish!


【DETAILS】
Setouchi Islands were ranked 7th in the New York Times ranking for "Tourist Attractions of the World to Visit in 2019" and has also been called "Jewel of the World" as this beauty is surrounded by an archipelago of 3000 islands, big and small. Among these Setouchi islands, you can rent out one of the uninhabited islands (Toyoshima Island) where some of the greatest modern art is exhibited and experience ultimate relaxation.

<About Toyoshima>
Toyoshima is an uninhabited isolated island in Ehime prefecture located in the middle of the Seto Inland Sea. On Toyoshima Island, there is a three-dimensional glass work exhibited by world-famous contemporary artist Gerhard Richter.
Richter is one of the world's highest rated artists and recognized by name and works.
Despite being a very inconvenient and uninhabited island, many people from all over Japan and overseas go to visit Toyoshima to see the artwork.
Indeed, it is a "sacred place" floating in the sea.

<About included services>
There are four villa style guest houses on the island.
During your stay, it is possible to spend your time in the seaside open-air bath while relaxing. In addition, at lunch, ingredients from around the Toyoshima area are collected, and the chef prepares the dishes using the best recipes for that day.
You will have a butler to support your island stay.
You can relax and enjoy fishing, kayaking, swimming, and exploring the island.
【THINGS TO NOTE】
Time:7 Hours
Meeting point:
[Main] Sakaigahama Bellavista Marina [MAP]
[Others] Tomonoura/ Onomichi Innoshima Island Habu Port/ Kamijima Town Yuge Port/ Near Onomichi City, Hiroshima Prefecture/ Near Imabari City, Ehime Prefecture/ Hiroshima Airport (Helicopter Option)/ Hiroshima Heliport (Helicopter Option)
※ Please tell us where you would like (Consultation required)
〒720-0551 1344-2 Ohiraki, Urasaki-cho, Onomichi-shi, Hiroshima
Access:
Bella Vista Marina: 40 minutes by taxi from Fukuyama Station
Hiroshima Heliport: 20 minutes by car from Hiroshima Station

Language support:English (Korean documents available depending on the situation)

Included :
・Transfer by motorboat fee
・Villa usage fee (bath, drink etc.)
・Lunch fee
・Butler fee.

Excluded:
・Pick-up and cruise on a cruiser (capacity 12).
・Helicopter sightseeing flight (20 minutes).
・Transfer by helicopter (Hiroshima Airport or Hiroshima Heliport).
持ち物:Common use medicine
Free Wi-Fi:In some areas there is WIFI available
Toilet:Western style available
Other things to note:
・From November to the end of February (11月 - 2月), departure from Toyoshima is at 16:30 due to short sunshine hours



【CANCELLATION POLICY】
7 to 4 days before the tour date: 40% of the tour price will be charged
3 to 2 days before the tour date: 60% of the tour price will be charged
The day before the tour date, on the day of the tour: 100% of the tour price will be charged
※Right after the online settlement is made, a cancellation fee of 10% will be incurred in case of cancellation.
※The cancellation fee includes handling charges.