Create Your Own Authentic Glass-Blown Masterpiece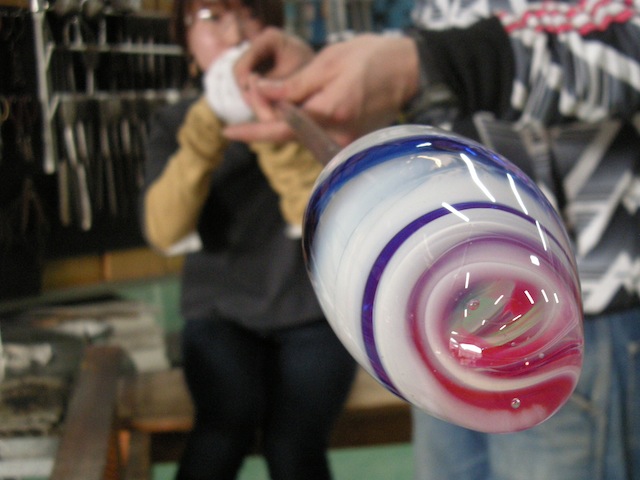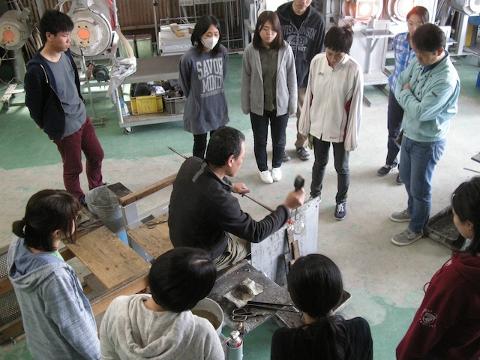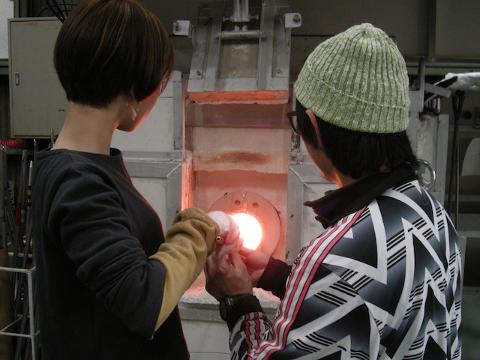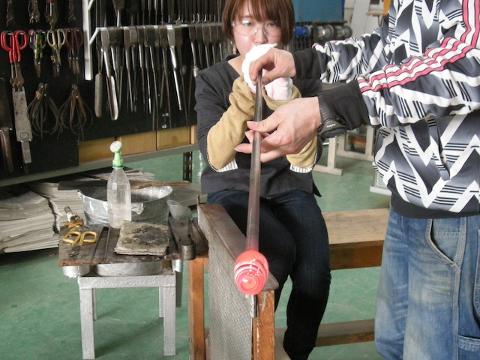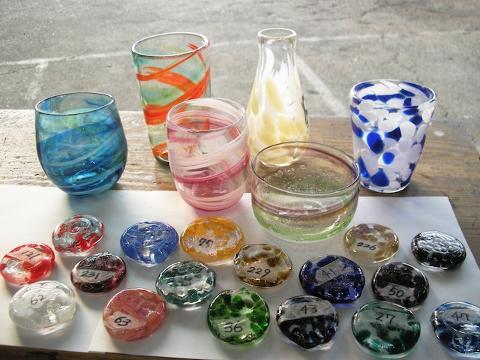 Duration: 45 Minutes (approx.)
Location: Ōta-ku, Tokyo
Product code: EN-TKO-1014-10141
【OUTLINE】
In just 45 minutes, you will learn how to create your own glass-blown wonder at an authentic craft shop in Tokyo. Choose what you want to create, such as a bowl or a vase, and then choose your favorite color, shape, and pattern. Then, mold the glass by melting it in a high-temperature hearth with the special manufacturing method of blowing.

【HIGHLIGHTS】
Make your own, one-of-a-kind glass art using your favorite color, shape, and pattern.

Easily finish your piece in less than 45 minutes.
Take part in the exciting process of blowing your breath in the hot glass and molding it to your liking.
Enjoy a special experience at an authentic glass craft educational institution, where professionals also practice their trade.

【SCHEDULE】
Arrival→Glass Molding→Finishing Touch→Work Completed→End

【DETAILS】
During this activity, you learn directly from experienced lectures at a professional glass craft educational facility where professional artists and teachers also practice. The entire process from start to end takes 45 minutes, making this the perfect activity for when you don't have much time. The most exciting step is molding the glass: as the glass melts at a temperature of about 1100 degrees, you blow inside of the glass and shape it to your liking. Our completely personalized glass art will make the perfect Tokyo souvenir. Children 10 years or older can participate.


【THINGS TO NOTE】
Time:45 min./1 person
Meeting point:TOKYO GLASS ART [MAP]
1chome-26-13 HigashiRokugo, Ota Ward, Tokyo 144-0046
Access:
It is a 9-minute ride from JR Kamata Station with the Keikyu Bus. Get off at Higashi Rokugo 1-chome and it is a 2-minute walk from there.
From JR Yamanote Line Shinagawa Station, transfer to Keikyu Main Line and get off at the 11th stop, Zoshiki Station (KK18). It takes around 25 minutes on board. (Express train will not stop)It is a 5-minute walk from the station.
1. Leave Zoshiki Station, go straight ahead and turn right at the first corner and walk through the Arcade shopping street.
2.When you come out of the arcade and you reach the `Daiichi Keihin` highway, turn left. Walk around 250 meters.
3.Cross the road when you reach the first traffic light and then cross the `Daiichi Keihin` highway to the opposite side.
4.Turn left and walk 40 meters. It is in front of a 9- story apartment building.

Language support:Japanese, English
Included :
・Experience fee
・Material costs
Excluded :Shipping Fee
Participation requirements :10 years and over
Free Wi-Fi :×
Other things to note :
The item will be sent to you on a later date. The shipping fee differs for each country so please pay the shipping cost on the day of the tour at the reception.


【HEALTH AND SAFETY MEASURES】
・Staffs wear masks to prevent the spread of infectious diseases.
・ We have installed an alcohol disinfectant in the facility to prevent infection and spread.
・ Alcohol disinfection is practiced on desks, chairs, blowing rods, and other places that are touched by human hands.

【FUN FACTS】
It is said that glass came to Japan during the Yayoi period (300 BC – 250 AD). It is used as a simple vessel or container in everyday life today, but in the overall history of Japan, glass was used as an ornament and was carefully handled as a symbol of prayer and treasure. The design, curves, and patterns of hand-carved Japanese glass, are striking and distinctive, and with its gentle warmth, continues to attract people with its appearance and feel.
【NEARBY AREA INTRODUCTION】
Located near the facility you can find the `Zoshiki Shoutengai`, a shopping area boasting the largest number of stores in Ota Ward, Tokyo. This is a vibrant spot where not only the local people but also tourists visit. It has a lot of shops with delicious foods in addition to all the shops necessary for daily living. In the line of shops called`Yakitori Street,` you can find the popular shop `Delica King` known for its deep fried chicken which was also introduced by television. While enjoying an atmosphere that is nostalgic to Japanese people, it is recommended to try cheap and delicious foods.


【CANCELLATION POLICY】
7 to 4 days before the tour date 40% of the tour price
3 to 2 days before the tour date 60% of the tour price
The day before the tour date, on the day of the tour 100% of the tour price
※Right after the online settlement is made, a cancellation fee of 10% will be incurred in case of cancellation.
※The cancellation fee includes handling charges.