Wear an Authentic Yukata and Explore Miyajima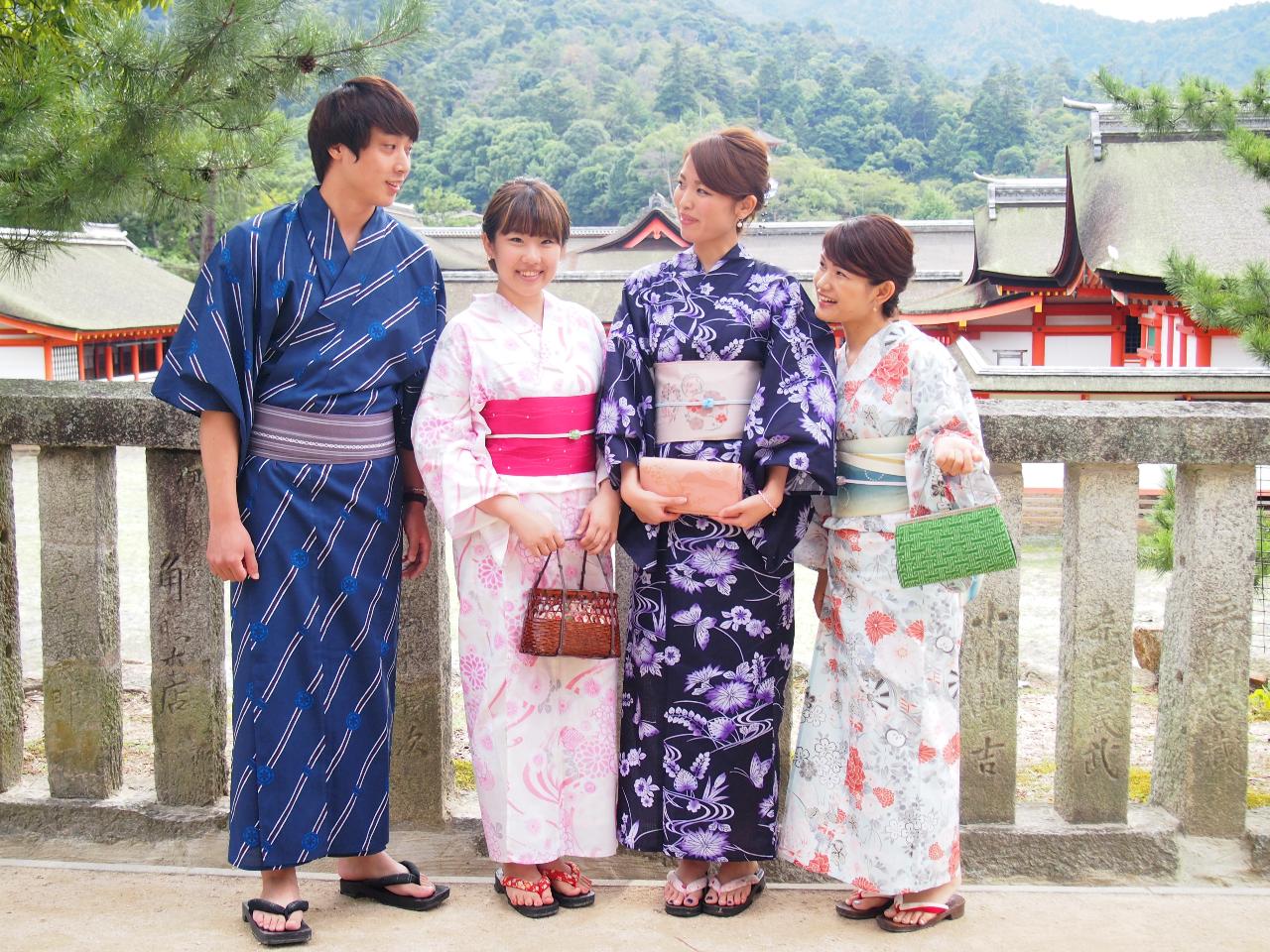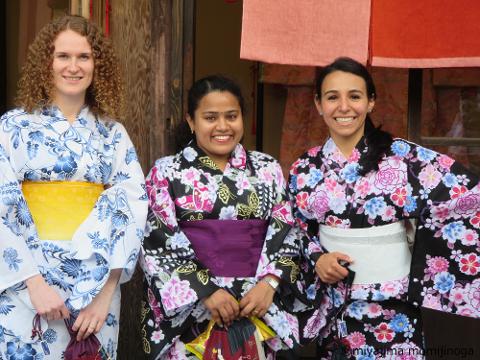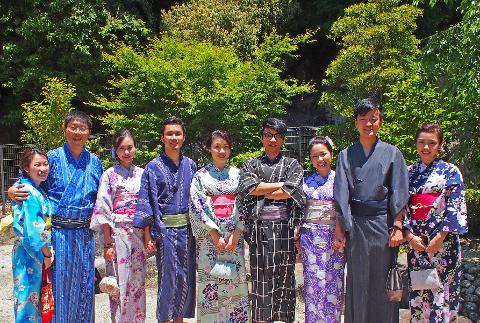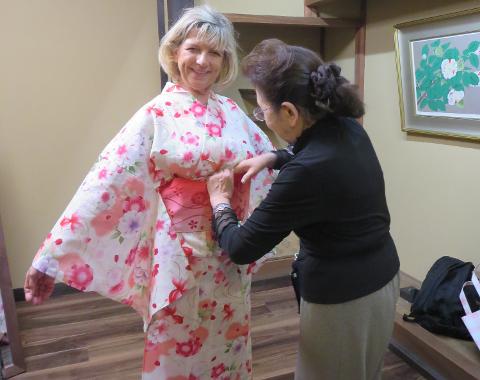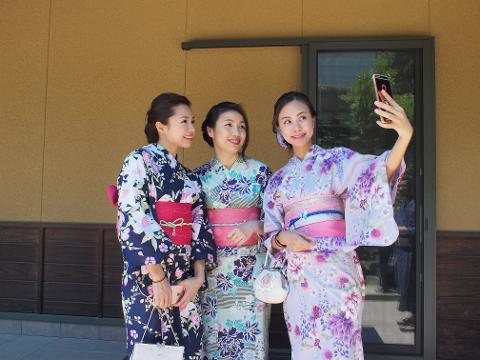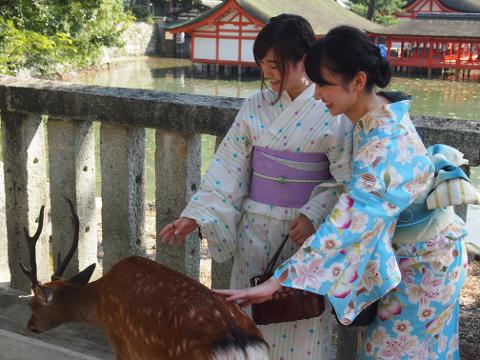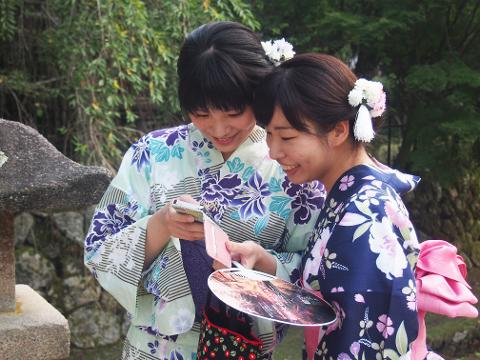 Duration: 5 Hours (approx.)
Location: Hatsukaichi city, Hiroshima
Product code: EN-HSM-4004-40043
【Outline】
This is a limited plan only available from the end of May to the end of September (May 20th - September 30th). In this plan you can fully enjoy Miyajima in the summer wearing a rental yukata (cotton summer kimono). The yukata, obi belt, bag, accessories and fitting are all included in the plan.
After dressing, we invite you to enjoy sightseeing in Miyajima by visiting a temple, shopping, and walking around the town.
Even in the hot summer season, you can enjoy your visit to Miyajima in a neat and elegant yukata.
-Walking time: 4 hours
【Highlights】
Summer special plan that you can experience at Miyajima - one of the World Heritage sites.
The yukata, obi belt, bag, accessories and fitting are all provided in the plan.
The yukata and the obi are of high quality and are selected one-by-one.
Professionals will kindly give you advice, so beginners are welcome.
Only place in Miyajima where you are able to purchase vintage Kimono or Japanese antiques.
【Schedule】
Arrival・Select garment→Change clothes→Go outside→End

【Details】
All the clothing needed for the experience is prepared for you, so you don't need to bring anything! Choose your favorite yukata and obi from an array of traditional Japanese patterns and colors that are high-quality and hand-picked. Depending on the yukata and obi combination, the same yukata may look completely different. Of course, the professional can give provide advice if you have never worn a yukata before.
All of our staff know a lot about yukata and our experienced professionals will dress you up so you will be satisfied. We have attained a good reputation as we can dress our customers up neatly and elegantly.
An optional hair setting can be provided upon request. You can have your hair styled to go well with yukata.
When the changing is over it is time to go outside (up to 4 hours). It is ideal for a walk because the facility is in walking distance from many sightseeing spots. Please enjoy the journey to the World Heritage Site Miyajima with a traditional yukata style if it is the summer. Please feel the beauty of Japanese culture through the traditional summer fashion of the yukata.
【Things to note】
Meeting point: Miyajima Momijino‐ga [MAP]


Along Omotesando Street, 2F, 593, Miyajima-cho, Hatsukaichi-shi, Hiroshima-ken, 739-0559

Access:
A 6-minute walk from the Miyajima Sanbashi Pier
Go along Omotesando shopping street
Find Masakiya (chopstick store) diagonally opposite to Miyajima Post Office
The shop is on the 2nd floor of Masakiya

Language support:English instructions 、Staff with limited English

Included : Yukata rental、Dressing up
Excluded:Hair set (Optional)
Participation requirements :
・ This plan is aimed at men and women aged 12 or over, except expecting mothers.
Free Wi-Fi:×
Other things to note:
・ Please refrain from smoking during the activity.
・ It is possible to take a walk even on a rainy day, but the tour may be cancelled in the event of heavy rain or stormy weather.
・ In that case, we cannot compensate your travel expenses etc. to Momijinoga.
・ We stock many different sizes of yukata, but we may not be able to accommodate all sizes.
・ Please feel free to contact Attractive JAPAN for more details.
・ Guide and photographer will not be provided.
【Fun Facts】
Kimono is the name for traditional Japanese clothing. In the 16th century Europeans became aware of kimono and most people knew what it was. Made from silk, cotton, wool and other materials, it is made using various weaving and dyeing methods. Nowadays, it is mainly used as formal wear. It looks similar, but what is worn in summer and is made from thin cotton is called yukata. There used to be many people that wore yukata as a pajamas. Now that colors and patterns have become more versatile it is trendy among Japanese people and tourist alike.
【Nearby area introduction】
Itsukushima is known as a World Heritage Site and the island itself has been the subject of worship since ancient times. Itsukushima Shrine, famous for its red shrine gate floating in the sea, prospered with the reverence of the authorities of the time. It is said to be around since the mid-12th century! Itsukushima is also called Miyajima, but it has the literal meaning of "an island with a shrine (Itsukushima Shrine)". During the Edo period (17th century - 19th century), the information about Itsukushima also spread to private citizens and it became a popular travel destination. Currently it has many fans from Japan and abroad.


【HEALTH AND SAFETY MEASURES】
・Face masks required for travelers in public areas
・Face masks required for guides in public areas
・Face masks provided for travelers as needed
・Hand sanitizer available to travelers and staff
・Social distancing enforced throughout the experience
・Regularly sanitized high-traffic areas
・Gear/equipment sanitized between uses
・Guides required to regularly wash hands
・Regular temperature checks for staff


【Cancellation policy】
7 to 4 days before the tour date 40% of the tour price
3 to 2 days before the tour date 60% of the tour price
The day before the tour date, on the day of the tour 100% of the tour price
※Right after the online settlement is made, a cancellation fee of 10% will be incurred in case of cancellation.
※The cancellation fee includes handling charges.