Savor Oysters at our All-You-Can-Eat Buffet Overlooking Miyajima!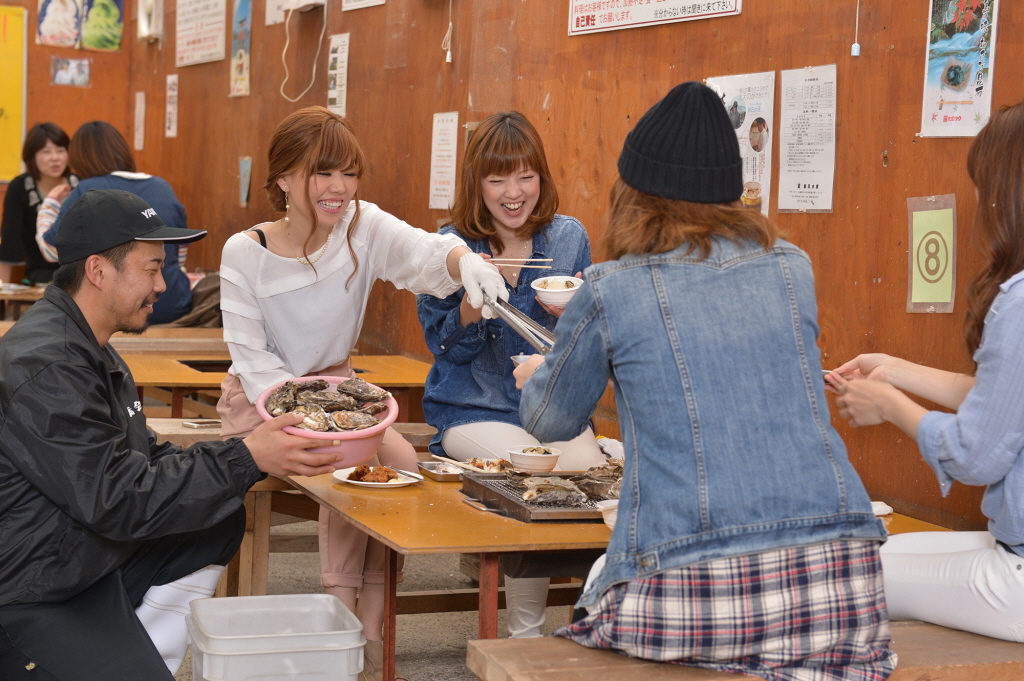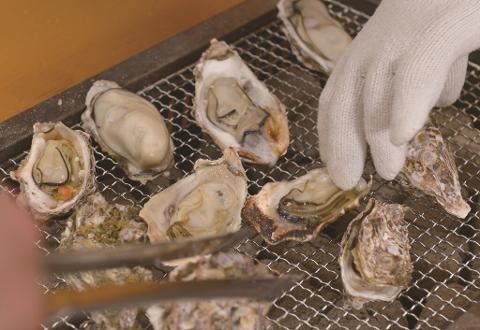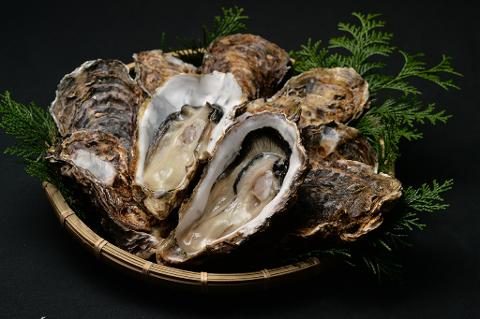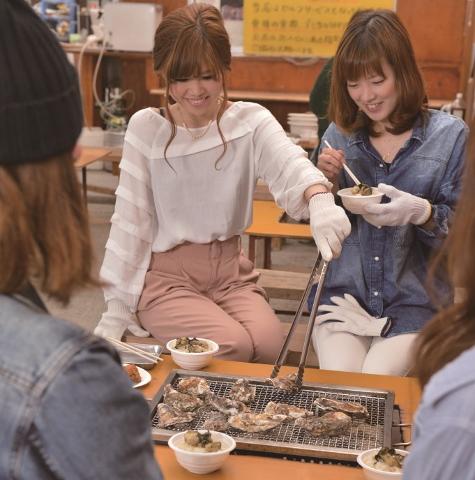 Duration: 60 Minutes (approx.)
Location: Hatsukaichi, Hiroshima
Product code: EN-HSM-4014-40142
【Outline】

Fully enjoy fresh caught oysters at our oyster hut! You will grill the oysters over a charcoal fire yourself! Eat to your hearts content with our all-you-can-eat oyster buffet!
【Highlights】

Savor all you can eat oysters in Hiroshima, the location of the tastiest oysters in Japan.
Enjoy grilling oysters on your own!
Oysters harvested in Hiroshima have special food safety precautions.

【Schedule】

1. Meet up at our oyster hut!
Sit at your assigned table when you check in. You can borrow one pair of work gloves per table, tray and tools to open the oyster shells. We have some condiments for purchase at our shop, but feel free to bring your own.

2. Grill the oysters!
Start grilling after our staff has brought the charcoal to your table. Pick up your container full of oysters and a bucket for oyster shells. Place the smooth surface of the oyster on the fire for a couple of minutes, then turn it over and grill it for another 5 minutes.

3. Savor your delicious oysters!
Open the shell and see if the extra moisture is removed and the oyster meat looks plump. If yes, the oyster is ready to eat! Season your oyster with your favorite condiments, such as ponzu (soy sauce containing citrus juice), lemon or butter and enjoy! Savor the oysters to your heart's content within the limited time!

4. Finish
Are you satisfied? If not, you can always come back for more! We look forward to seeing you again.


【Things to note】
Meeting Point:Shimada Suisan [MAP] 
1-2-6 Miyajimaguchi Nishi, Hatsukaichi, Hiroshima 739-0412
ACCESS:
・About 40 minutes in total from Horoshima station.
・Take the JR Sanyo line train (about 25min) from Hiroshima station to Miyajimaguchi station.
・Get off at JR Miyajimaguchi Station or Hiroshima Dentetsu Miyajimaguchi Station, and walk along Japan National Route 2 towards Yamaguchi for about 10 minutes.
* It's within the base fare from the train station by taxi. (The fare may differ depending on road traffic situations).
Language support:Japanese

Participation requirements :6 years and over
Included:A glass of tea, alcohol-free beer, shochu-based beverage or draft beer of your choice.
Oyster rice, miso soup
Excluded:Charcoal fee (400 yen) per table. Please pay on the day.
Important notes in the oyster hut:
・In our oyster hut, you will grill oysters by yourselves in a charcoal BBQ style.
・Please understand your attire may get dirty as the oyster shells may scatter when grilled over a charcoal fire.
・Please bring your own gloves. A pair of gloves per table will be lent free of charge.
・You can bring soft drinks and condiments but please refrain from bringing others such as alcohol drinks, cooking tools, and food containers like Tupperware, etc.
Precautions when grilling oysters:
・Please be careful that the oyster may suddenly burst while being grilled.
・As the sea water inside the oyster evaporates, and when the shell does not open, the internal pressure of the shell rises and causes explosion all at once. Or, moisture in oyster's white meat boils up and bursts. If it should burst, hot water may be scattered. Please be careful not to get a burn.
・If left over the fire too long, the oyster shell itself may burst.
・As soon as the oyster is cooked, please put it on a plate or place the oyster on a low fire. Please do not grill the oyster too long. If you are with your children, please tell them not turn their face towards the fire.
・You should be careful about the direction when grilling oysters. Though in rare cases, oyster shells burst. You need to pay attention to the direction of the oysters. There is no telling which direction the hot water will be spouted but it tends to come out from the opposite side of the hinge of the shell. So to minimize the damage, it is better to place the oyster in a horizontal long position.
・Please be careful not to bother the neighbors. Thanks for your cooperation.


【Cancellation policy】
Up to 24 hours before the start of the tour: 0%
Within 24 hours of the start of the tour: 100%
※Right after the online settlement is made, a cancellation fee of 10% will be incurred in case of cancellation.
※The cancellation fee includes handling charges.