An Exquisite Dinner Cruise Around Starlit Miyajima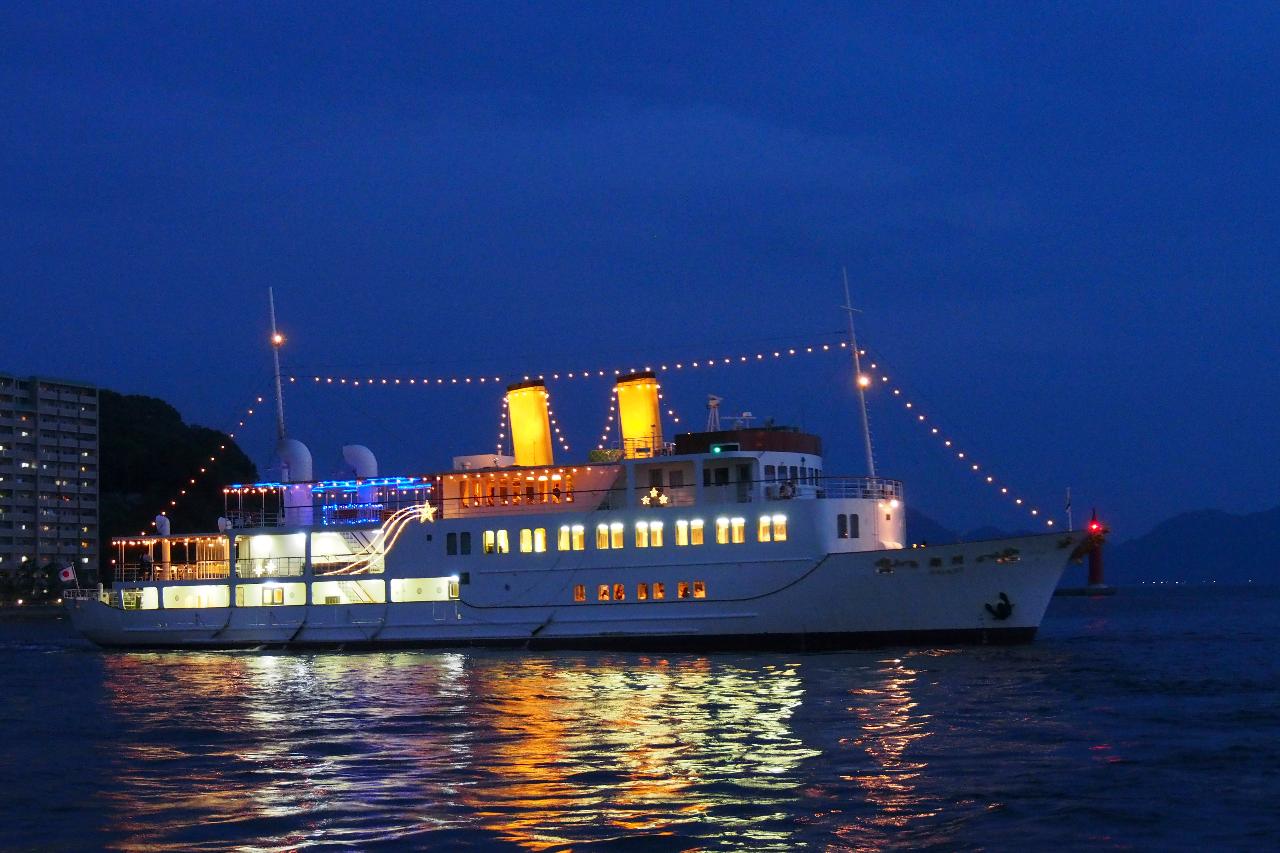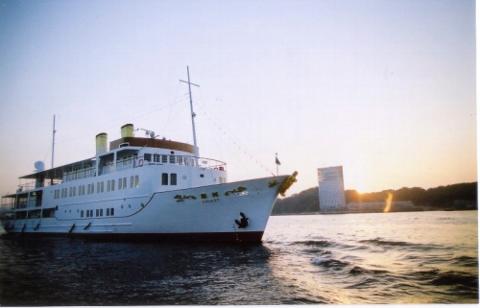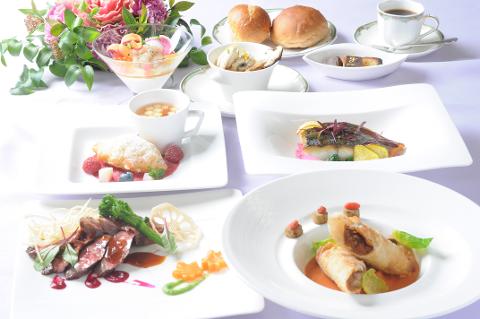 Duration: 160 Minutes (approx.)
Location: Hiroshima, Hiroshima
Product code: EN-HSM-4032-40322
【Outline】

Join us on an exquisite dinner cruise of the calm, beautiful seas of Miyajima. A special, onboard dinner with an elegant violin playing in the background will help you immerse yourself in Miyajima's scenery. The dinner will be based on French cuisine and use fresh ingredients from the Seto Inland Sea. During the cruise, you will be able to enjoy panoramic views of the beautiful sunset and the moonlit ocean. On Miyajima island, the magnificent Itsukushima Shrine's gate shines blue at night.

【Highlights】
Ride a noble cruise that has played a huge role in welcoming foreign dignitaries at the G7 Hiroshima Foreign Ministers' Meeting.
There will be an English explanation of the islands by the cruise staff.
Enjoy dishes that use Seto's finest ingredients.
Witness the illuminated, magnificent shrine gate on Miyajima.
【Schedule】
Visit the ship --> Board the ship --> Welcome drink --> Dinner --> Cruising --> Come ashore --> Complete

【Details】
From day to night, the Seto Inland Sea adopts a variety of expressions, and on this dinner cruise, you will enjoy dynamic, panoramic views of the beautiful sunset and the moonlit sea. When you come aboard, try going on to the deck -- the alluring sky dyed red, orange, and purple will welcome your two-hour cruise onto the sea.
First, we will serve a welcome drink at the main restaurant on the second floor while waiting for your extravagant dinner, which welcomed foreign dignitaries at the G7 Foreign Ministers' Meeting in Hiroshima. The original dishes incorporate Seto's fine ingredients while still retaining the refined tastes of French cuisine. The dinner will be held with an elegant, live performance by a violin player.
On this dinner cruise, we will sail by the coast of Japan's mainland both outward and homeward. Rather than a typical daytime scenery, an urban night view with alluring lights will welcome you. At night on Miyajima, you can see the magnificent, illuminated gate of the Itsukushima Shrine emerging from the raven-black ocean.
Looking out from the window, you can also see Ujina Ohashi, a huge bridge lit up in bright green like what you'd see at an amusement park. Hiroshima Bay Bridge features an S-shaped curve and an outstandingly large size. Both of them are eye-catching, especially at night.
With plenty of sights to see and photos to take, this two-hour cruise will surely pass in no time. If you wish to enjoy more of a night in Hiroshima, why not take a ride on the famous tram that takes you to the city?
【Things to note】
Time:2 hours 10 minutes
Meeting Point: 1F Hiroshima Port Ujina Port building, [MAP]
1 Chome-13 Ujinakaigan, Minami-ku, Hiroshima-shi, Hiroshima-ken 734-0011
ACCESS: 【From Hiroshima Station】
■by train
Take a local train, platform 5, bound for Hiroshima Port (Ujina) via Hijiyamashita (35 min.)
--> Get off at Hiroshima port (Ujina) and walk (5 min.)
■by bus
Take Hiroshima bus, platform 21, bound for Hiroshima Port (Ujina) (35 min.)
--> Get off at Hiroshima Kou Sanbashi and walk (5 min.)
■by taxi
Tell the driver to go to "Hiroshima Kou (Hiroshima Port)" (30 min.)
Language support:English
Included:The food price, welcome drink
Other things to note:
Please let us know if you have any allergies so we may adjust your meal accordingly.            Please come 30 minutes before departure time.  
【Cancellation policy】

2 days before the tour date 10% of the tour price
1 days before the tour date 30% of the tour price
The day of the tour date 50% of the tour price
No contact 100% of the tour price