Hiking Therapy in One of the Most Extensive Forests in Midsouth Japan (Akasai Road)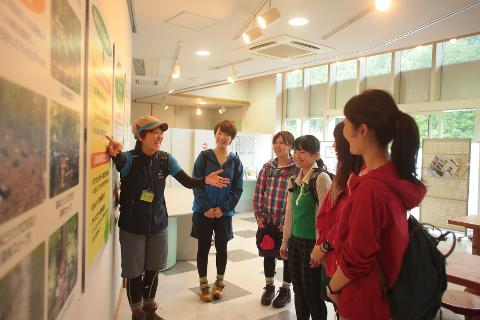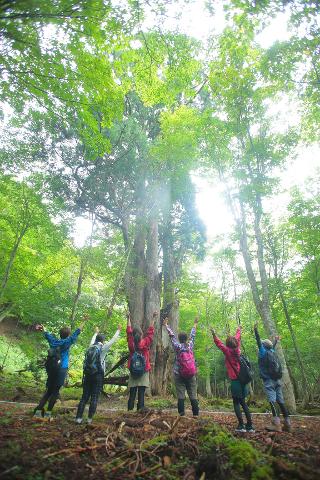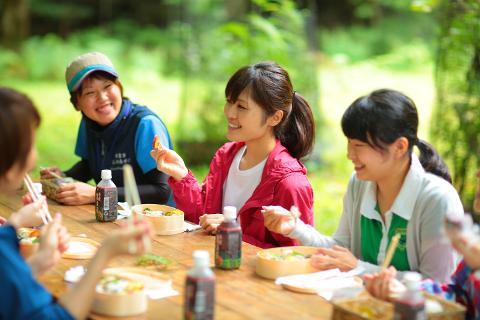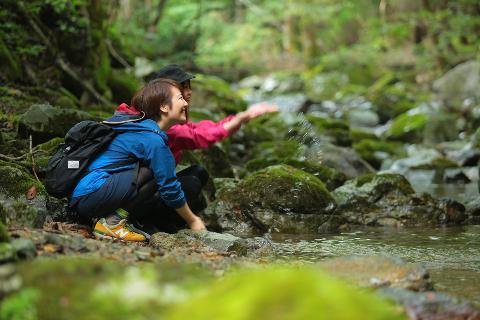 Duration: 240 Minutes (approx.)
Location: Shiso, Hyogo
Product code: EN-HYG-7087-70871
【OUTLINE】
Forest bathing was first created in Japan and has since gained traction as a means of staying healthy in a similar way to yoga. Forest therapy, an advanced version of forest bathing, is thought to benefit your health by helping you relax both physically and mentally, and by alleviating stress. Why not experience 2 hours of forest therapy in Shiso, a town engulfed in nature, and also certified as a base for forest therapy? In addition to walking through the forest, you will also be able to enjoy the unique historical remains and the history of this region. Akanishi Therapy Road is in the national park, and it is easy to walk on because the roads are wide and safe for families. See the plants of the season, listen to the streams of the mountain and the birds singing, and take a deep breath. You will feel refreshed both mentally and physically, and be newly inspired.


【HIGHLIGHTS】
You can experience a full-scale forest therapy session for 2 hours in the largest forest in the Kansai region.
Walking through the woods, you can enjoy the unique historical ruins and history that remain in the province.
A basic course recommended for families, couples and friends.
After the forest therapy, you can also enjoy day trips to hot springs and tour castle ruins (not included in the plan).
You can purchase locally produced sake in Shiso, the actual birthplace of sake (at the station near the meeting place).


【SCHEDULE】
9 AM Departure → Transit (30 minutes) → Guidance (10 minutes) → Health check (5 minutes/person) → Therapy program (120 minutes) → Health check (5 minutes/person) → Lunch (30 minutes) → Transit (30 minutes) → End of program


【DETAILS】
Mountains exceeding 1,000m tower down on Shiso, a town in which the forest occupies 90% of its area. There are many scenic locations including rivers, valleys, and waterfalls that have a different look each season. Forest bathing is a health method that was created in Japan and has attracted attention from around the world as an alternative to yoga. Shiso has been certified as a forest therapy base from the NPO Forest Therapy Society. Forest therapy takes forest bathing to the next level, and many of its medical effects such as relaxing the mind and body, and relieving stress are being researched. Why not experience forest therapy and improve your mental and physical health and prevent disease in the natural environment of Shiso?
Akanishi Therapy Road is a gentle and easy trekking course. Make sure to prepare for hiking before taking part in this program.
<Highlights of Akanishi Therapy Road>

1. Akanishi Valley
Akanishi Valley, Hyogo Prefecture is one of the most scenic locations you will find, and you can enjoy the beautiful autumn leaves and the mountain stream in the fall. There are nearby accommodation facilities where you can enjoy meals and hot springs, so why not stop by on your way home?
2. The Ruins of the Forest Railway
The tracks were operational between 1924 and 1958 when they were used to carry lumber from the forest, and have since faded into the landscape, creating an unusual contrast between the forest and the tracks.
3. The Ruins of Tatara Master and Kizushi
Tatara-shi is a kind of blacksmith who forges iron from sand iron. Kiji-shi refers to people who make everyday goods using wood. In the Akanishi forest, there are ruins from a time when people migrated to the area in search of ample wood and high-quality sand iron.
【THINGS TO NOTE】
Time:240 minutes
Meeting point:Forest Information Center (located next to Michino station "Haga") [MAP]
149 Haga Machihara, Shiso-shi, Hyogo Prefecture (ZIP: 671-4213)
Access:Approx. 50 minutes by car from the Chugoku-Jidosha-Do Yamazaki interchange. About 30 minutes from the Forest Information Center (next to Michino station "Haga") ※ We will pick you up at Michino station "Haga." ※ Cars are not allowed.
Included :Experience fee, transportation from Michino station to Therapy Road, lunch
Excluded:Warm clothes
Items to bring:[Clothes] Top / long-sleeved shirt Outerwear (material that rain does not soak into) Bottom / long pants, support tights, etc. / shoes for mountain trekking / trekking shoes, etc. / socks, hat, rain gear, towel, drinks, and other items deemed necessary
Participation requirements :7 years and older
Other things to note:
・The effects of forest therapy may vary.
・Wear clothing and shoes suitable for mountain trekking.
・There are no trash bins on the therapy road, so make sure you take any garbage home with you.
・Programs will take place in light rain (If it is determined that the program cannot take place due to weather conditions, etc., the administration office will contact you two days before the implementation date.)


【CANCELLATION POLICY】
7 to 4 days before the tour date 40% of the tour price
3 to 2 days before the tour date 60% of the tour price
The day before the tour date, on the day of the tour 100% of the tour price
※Right after the online settlement is made, a cancellation fee of 10% will be incurred in case of cancellation.
※The cancellation fee includes handling charges.