A Walking Tour of Matushima's Hidden and Sacred Treasures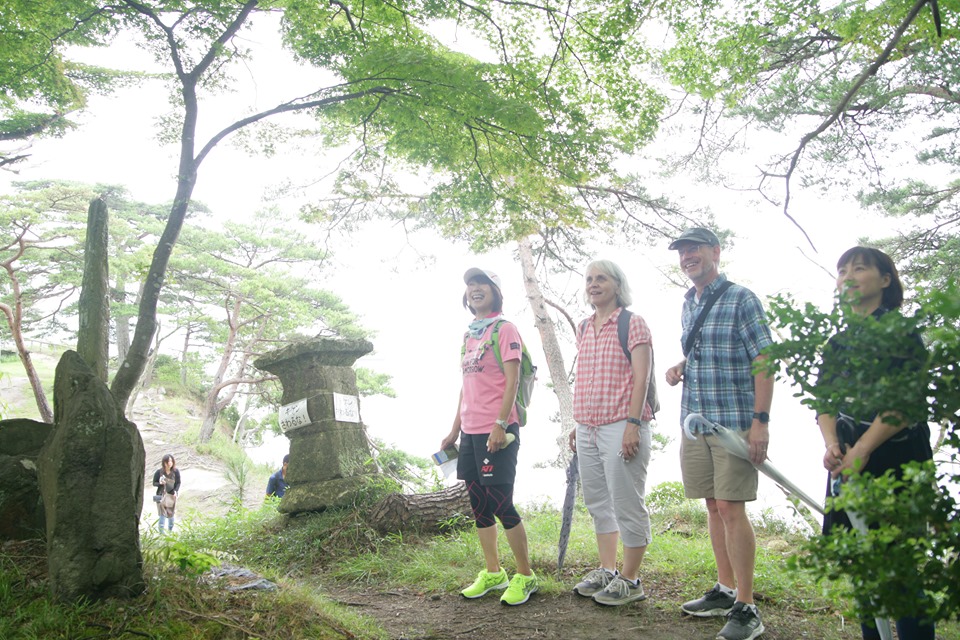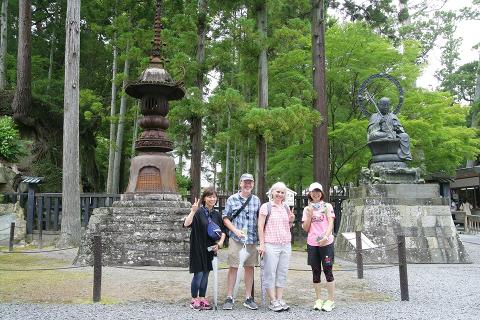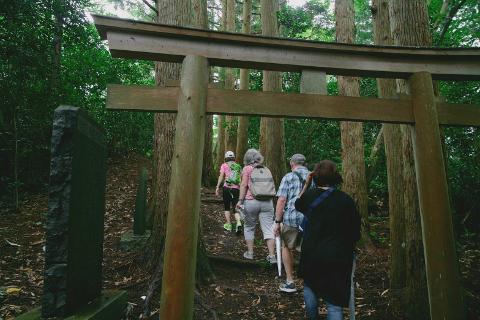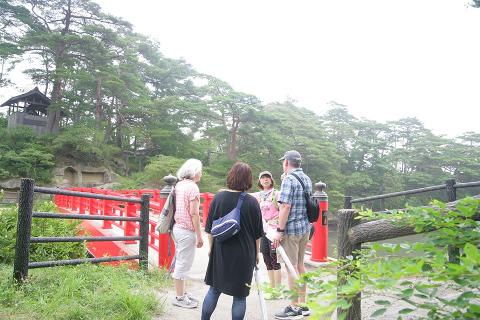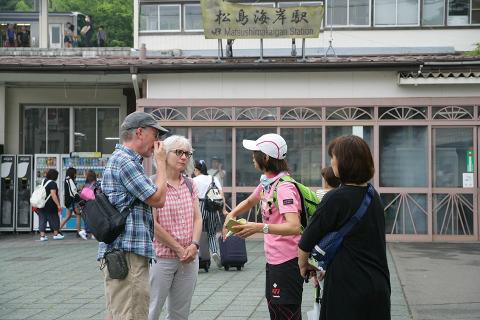 Duration: 240 Minutes (approx.)
Location: Miyagi-gun, Matsushima-machi, Miyagi
Product code: EN-MYG-7106-71061
【OUTLINE】

This tour visits hidden and sacred places in Matsushima, known as one of the three most scenic spots in Japan. Explore places of scenic and historical interest that are not listed in regular guidebooks. The tour guide will share history and and regional information known only to locals. If you are interested, you can participate in a short meditation for 5 to 10 minutes in a sacred atmosphere.
The site of this walking tour is 72 minutes from Sendai Airport by train and only 40 minutes from Sendai Station by train!
【HIGHLIGHTS】
Visit places of scenic and historical interest in Matsushima that are not listed in most guidebooks.
Appreciate the unexplored charm of Matsushima with a local guide full of knowledge and experience.
A meditation experience in a sacred spot is available.
The meeting point is easily accessible from the airport and major cities around Sendai.
The mysterious scenery on this tour comes straight from ancient times!


【SCHEDULE】
Meet up at Matsushima-Kaigan Station→Walking along the Matsushima Coast→Secret tour (walk for 5 to 6 kilometers in about 4 hours while taking breaks)→The tour ends at Matsushima-Kaigan Station

【DETAILS】
Matsushima Bay is dotted with about 260 oddly-shaped rocks and beautiful islands. Matsushima is one of the three most scenic spots in Japan and where a historical military commander aimed to unify the whole country in medieval times. The breathtaking scenery of Matsushima has been admired by numerous people of culture and inspired many haiku poets.
Being given three stars by Michelin Green Guide Japan in 2009, Matsushima joined the World's Most Beautiful Bay Club in 2013. It has become known to the world along with Mont Saint-Michel Bay in France and Ha Long Bay in Vietnam.
Matsushima, known for its beautiful landscape, was revered as a sacred place to comfort the spirits of the deceased in medieval ages. Only through this walking tour can you get familiar with the hidden history and visit the mysterious sites with an experienced local guide. The 5-kilometer journey starting at Matsushima Coast is a totally secret tour, and you can follow the course at your own pace and take rests.
The local guide will be happy to take pictures for you at your favorite locations! Unique pictures and stories not found in the guidebook will become a memorable reminder of your visit to Matsushima.
Have a great time and explore the secret charm of Matsushima!
【THINGS TO NOTE】
Time:240 minutes

Meeting point:Matsushima-Kaigan Station on JR Senseki Line [MAP]
Namiuchihama, Matsushima, Matsushima-machi, Miyagi-gun, Miyagi-ken 981-0213
Access:Get off at Matsushima-Kaigan Station on JR Senseki Line

Language support: Japanese, English (by using Google voice translation device)
Include:Guide fee, entrance fee
Excluded:Personal expenses
Things to bring:Beverage, coins to offer at a temple or a shrine, etc.
Participation requirement :
・A child aged 5 and over can join the tour.
・The tour includes considerable walking.
・Wear comfortable clothes and shoes suitable for walking.
・Those who are willing to visit temples ad shrines
・Those who like to visit the Japanese temples and shrines or who are interested in Japanese religion
Free Wi-Fi:X
Toilet:◯((Restrooms are available at JR Matsushima-Kaigan Station, Green Hiroba square, Namiuchihama parking lot)
Other things to note:
・The tour may be canceled due to bad weather. You will be notified of the cancellation by 17:00 on the previous day. The full price will be refunded.
・Health management is on your own responsibility. You can't attend the tour when you are not feeling well or after drinking alcohol.
・Please note that we do not take any responsibility or liability for any incidents such as theft ,injuries, accidents during the tour.
・Please follow the instructions of the guide and refrain from disturbing or loud behavior.
・Our insurance doesn't cover the injury caused by carelessness. If necessary, please get appropriate insurance by yourself.


【CANCELLATION POLICY】
7 to 4 days before the tour date 40% of the tour price
3 to 2 days before the tour date 60% of the tour price
The day before the tour date, on the day of the tour 100% of the tour price
※Right after the online settlement is made, a cancellation fee of 10% will be
incurred in case of cancellation.
※The cancellation fee includes handling charges.