Small Sword Forging Experience with a Master Swordsmith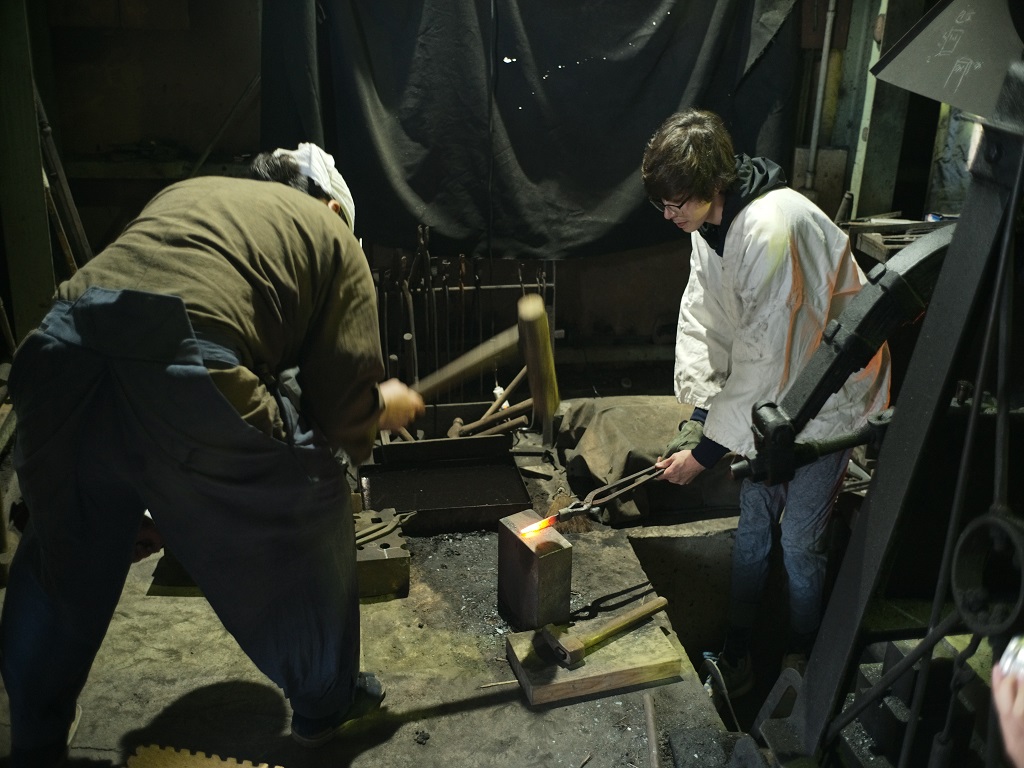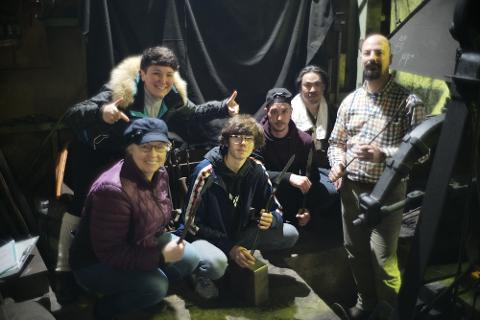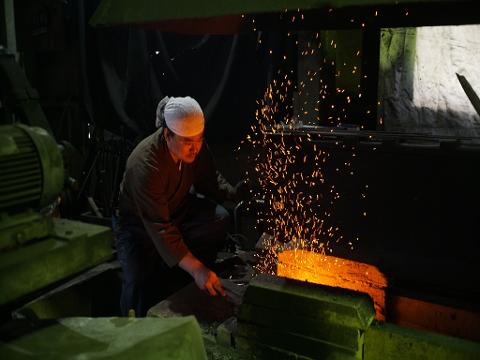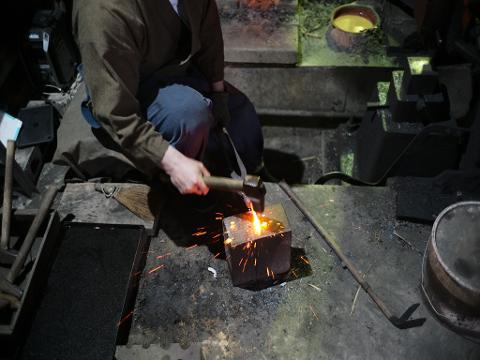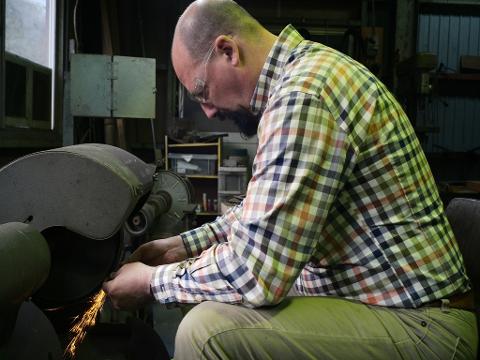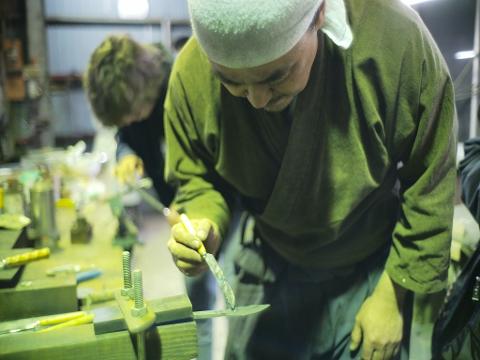 Duration: 8 Hours (approx.)
Location: Seki-shi, Gifu
Product code: EN-GIF-7134-71342
【OUTLINE】

Learn about the history and techniques behind Japanese sword making with a swordsmith's guide at the Seki Traditional Swordsmith Museum in Seki City, Gifu Prefecture. Seki City is the center of Japanese sword making. Afterwards, you will be taken to the swordsmith's workshop to see the most important process of swordsmithing: forging. At the end, you'll take home your very own scimitar with your name branded on it.
【HIGHLIGHTS】
In Seki City, the home of swordsmithing, you will learn how to make small swords, in English, by a swordsmith who has inherited the Mino and Sekiden sword-making techniques.
You can observe forging and experience making small swords in an actual swordsmith's workshop.
You can take home a small sword you make, with your name branded on it.
The swordsmith has a track record of dedicating swords to the crown prince of the United Arab Emirates in Abu Dhabi.
You can learn about the history of sword forging at the Seki Traditional Swordsmith Museum.


【SCHEDULE】
Meeting at Seki Traditional Swordsmith Museum

Seki Traditional Swordsmith Museum Visit
60 minutes

Transfer to Swordsmith Workshop
30 minutes

Blacksmith Tour
60 minutes

Lunch
60 minutes

Blade Tempering and Hammering
60 minutes

Polishing
30 minutes

Readjusting and Grinding
30 minutes

Assembling
60 minutes

Name Engraving
60 minutes

Packaging the Finished Knife
30 minutes

Transfer to Minoota Station
30 minutes

Wrap up at JR Minoota Station Gate
【DETAILS】
Seki City, located in Gifu Prefecture, is one of the most well-known, highly regarded and most prestigious areas of blade production in the world. The Japanese swordsmiths of Seki continuing to produce in the traditional forging style that has been passed down for centuries.
Your day trip will start with a visit to the Seki Traditional Swordsmith Museum. The museum shows 700 years of history and tradition in blade-making. Next, you will be transferred to the swordmaster's workshop. Your master swordsmith, Kanemasa Ohno, is second generation of swordsmiths from the school "Minoden". This sword school is the youngest of the five traditional schools.
You will learn about the history and philosophy of Japanese sword making and then, you will watch a demonstration by the master swordsmith. You will get hands-on and experience forging the iron with a hammer. The process of creating your own blade has different steps that you will learn in this amazing experience.
At the end you will brand your blade with your name.
Go deep into the history and secrets of Japanese swords!
【THINGS TO NOTE】
Meeting point:Seki Traditional Swordsmith Museum [MAP]
Minamikasuga-tyo9-1, Seki-shi, Gifu
Access:
From Gifu Station take the Meitetsu train to ShinKugenuma Station. Transfer to another Meitetsu train to Minoota Station. From there, take the Nagara Railway (Nagaragawa Tetsudo) to Hamonokaikan-Mae Station. From there 3 minutes walk.
The journey takes about 80 minutes.

Language support:Japanese,English
Included:Seki Traditional Swordsmith Museum tickets, Blacksmith tour, Swordsmithing experience, Swordsmithing equipment, rental (gloves, goggles, apron), The transport expenses from Swordsmith Museum to the blacksmith
Excluded:Lunch
Things to bring:
Clothes you don't mind getting dirty
Your own lunch
Long sleeves, long pants made of cotton.

Shoes that cover your feet
Participation requirements:
Minimum age is 12 years
Not recommended for pregnant travelers

Free Wi-Fi:None
Toilet: ◯ (Western-style)
Other things to note:
・Please follow the guide's instruction during the program. We shall not be responsible for any accident caused by disregard of the instructions.
・Because the lunch is not included, we suggest you buy something before the experience.
・Please wear clothes you don't mind getting dirty.
・Please wear shoes comfortable to move in. (Sandals are not suitable as fire sparks might fly.)



【CANCELLATION POLICY】
7 to 4 days in advance: 40% of the tour price
3 to 2 days in advance: 60% of the tour price
The day before/on the day of the tour: 100% of the tour price
※Right after the online settlement is made, a cancellation fee of 10% will be incurred in case of cancellation.
※The cancellation fee includes handling charges.