Half-day Sea Kayaking Trip on the Seto Inland Sea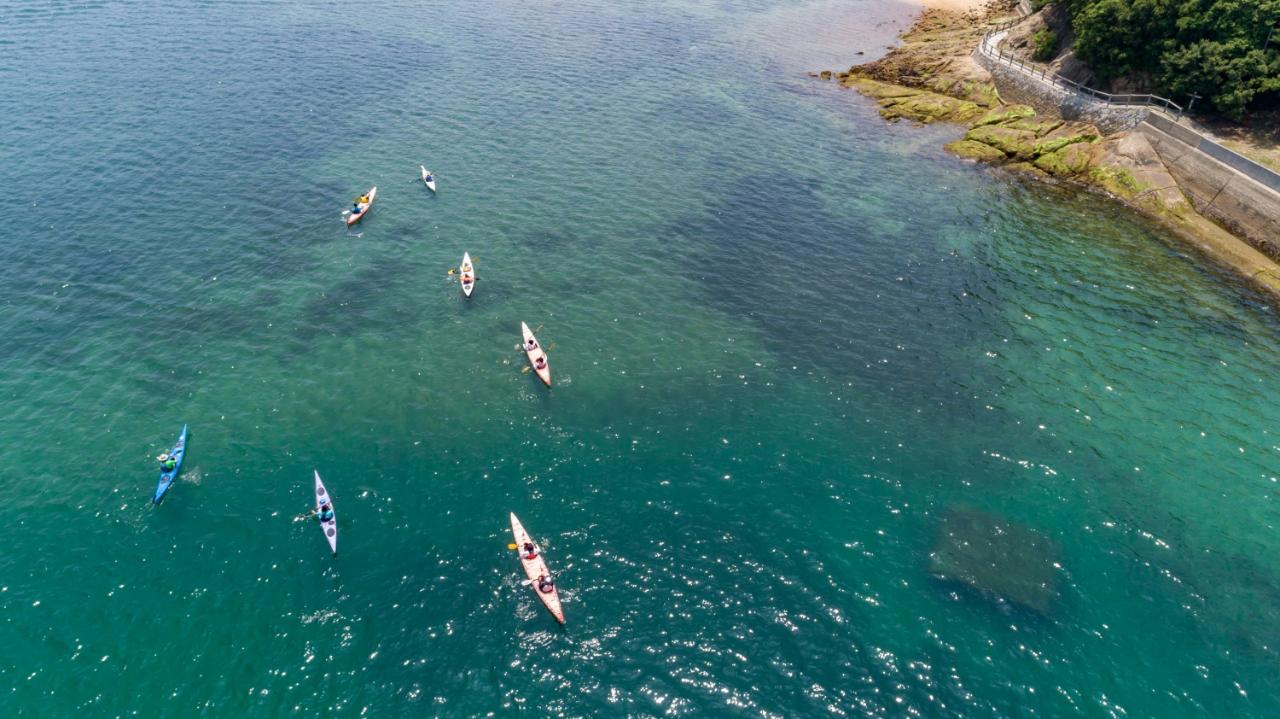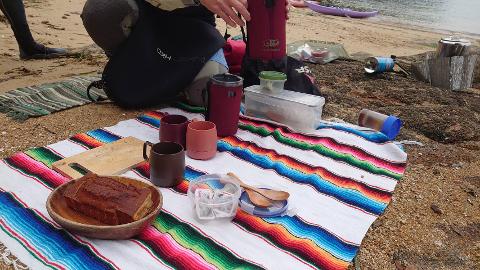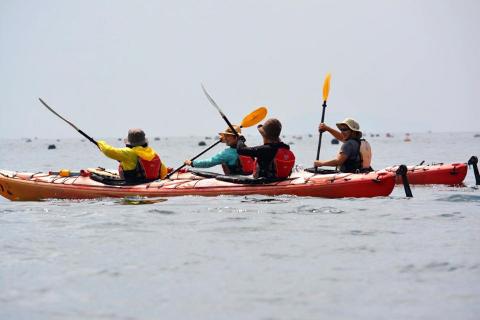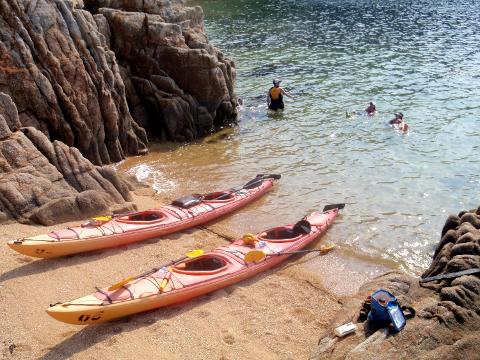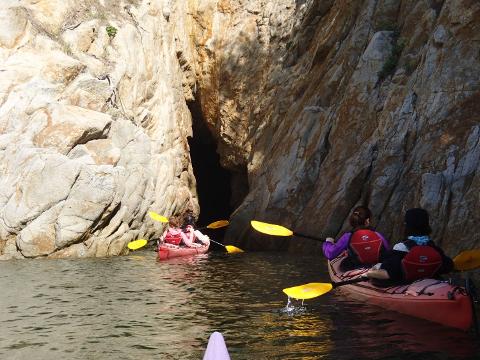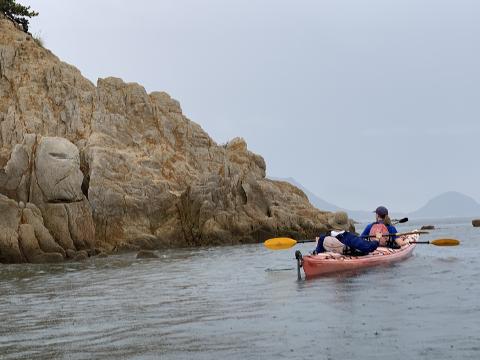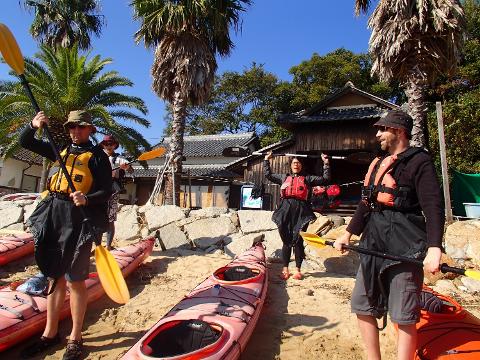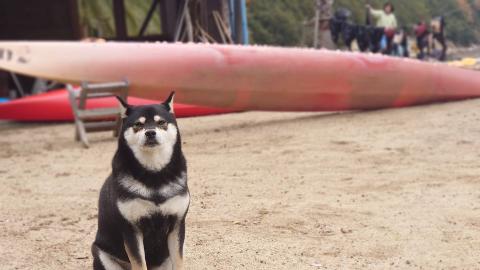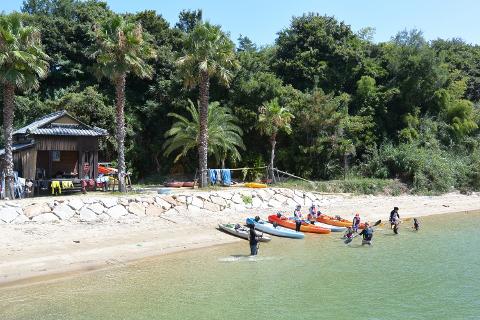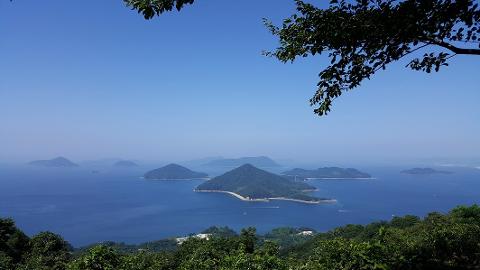 Durata: 3 Ore (aprox.)
Locatie: Mitoyo-shi, Kagawa
Cod produs: EN-KGW-7148-71480
【OUTLINE】
Enjoy the resplendent island vistas of the Seto Inland Sea, which was featured in the NY Times' "52 Places to Go in 2019," on this half-day kayaking trip.


【HIGHLIGHTS】
This plan is carefully guided by an experienced instructor who has kayaked all over the world and in all conditions.
An easy-to-maneuver 2-person boat will be used, so even beginners may participate.
Land on an uninhabited island only accessible via kayak, and go cave-exploring, which can also be done on the water during high tide.
Take a tea break while enjoying snacks made of local Kagawa ingredients.
Trek across an uninhabited island. Along with the scenery of Setouchi, there are many locations to explore. You may even find remnants of prehistoric religion.


【SCHEDULE】
①12:50-13:00 Arrival & reception; fill out medical check sheet
②13:00-13:30 Explanation of the tour plan, and putting on safety gear like life jackets
③13:30-13:50 Kayaking and rowing instruction
④13:50-16:00 Go sea kayaking (about 2 hours); enjoy tea on a deserted beach
⑤16:00- After kayaking, change clothes and finish



【DETAILS】
After the reception is completed, the guide will carefully lecture everyone on how to ride and row a kayak.
We will go by sea kayak to the uninhabited island of Tsutajima. Nearby, there is a variety of nature to be enjoyed, from a sea cave that can only be entered at high tide to a rock garden with narrow waterways to row through.
Once landing on the beach, there will be a tea break with treats crafted from local Kagawa ingredients. You will also have the opportunity to do some light trekking on the uninhabited isles, if you want.
Nearby Sightseeing Information
[Shiudeyama] 8km from the Free Cloud base, about 15 minutes by car
This is a famous place where many photographs of the Seto Inland Sea were taken for the NY Times' "52 Places to Go in 2019."
[Chichibugahama] 4km from the Free Cloud base, about 10 minutes by car
This is a spot where you can take a mirror photo using the tidal range of the Seto Inland Sea. It is referred to as "Uyuni Salt Flat" in Japan. We recommend visiting when the tide is low without wind.
【THINGS TO NOTE】
Time:3 hours
Meeting point:Free Cloud [MAP]
Sun Resort Nio, 383, Ienoura, Niocho, Mitoyo-shi, Kagawa-ken 769-1410
Access:
From Osaka to the nearest station
Shin-Osaka Station — (transfer at Okayama Station) — Takuma Station
: About 125 minutes by JR
From Takamatsu to the nearest station
Takamatsu Station — Takuma Station : About 45 minutes by JR
From the nearest station
Takuma Station — Free Cloud … About 8.8 km
: About 20 minutes by taxi, about 3,000 yen
Minimum number of participants:2 people

Language support:Japanese, English (guide, written explanation)
The guide is a National Government Licensed Guide Interpreter.

Included:Kayak equipment rental fee, insurance, facilities use fee, photo data, light meal and 1 drink

Clothes:Please prepare clothes suitable for marine sports.
◆ Swimsuit (※ To be worn under T-shirt and pants. Not necessary if your clothes can be wet.)
◆ Short or long pants
You bottom will always get wet. Use quick-dry material. Avoid Jeans.
◆ T-shirt
* Use quick-dry material. Long-sleeved T-shirts are useful for preventing sunburn.
◆ Shoes that can be wet
Your feet will always get wet, and you may hurt yourself on the rocks. Use sports sandals with ankle strap or wetable sneakers, etc.
◆ Warm clothes
Rain jacket, windbreakers, as necessary.
◆ Hat

Things to bring:
◆ Water
A minimum of 500 ml for a half-day, 1 L for a day
◆ Towel
◆ Sunscreen
◆ Change of clothes
◆ Bath towel
Useful:
◆ Sunglasses
◆ Glasses straps
◆ Insect repellent
◆ Portable ashtray
◆ Personal medicine, anti-travel sickness prevention (if needed)

Participation requirements:
・ 13 years old or over (junior high school students or older)
・ Weight less than 100㎏
・ Healthy person
・ Pregnant women cannot participate
・ Participation is not recommended if you have lower back pain
・ Participation is not recommended if you have serious diseases such as heart disease
Special support:Luggage storage service is avaialble. (there is a locker for valuables in the facility)

Free Wi-Fi:X
Toilet:〇 (Western-style)

Other things to note:
・As this is a shared tour, not private, please be sure to arrive on time. If you are late, it will be regarded as cancellation on the day.
・ If you have any allergies or chronic illness, please contact us in advance.
・ Sea kayaking always carries some danger. Follow the instructions by the guide to avoid danger.
・The tour will be held if there is no wind and light rain.
・Wind and sea conditions are more important in sea kayaking than rainy, sunny, or cloudy conditions. If Free Cloud determines that it is difficult to ensure safety due to weather, etc., the tour may be canceled. Thank you for your understanding. There will be no cancellation fee in case of cancellation due to weather.
・If the tour is canceled due to bad weather, participants will be notified by 6 p.m. the day before.
・The guest operates a double boat (two-seater). If the number of people in the group is odd, please pair with the guide. Participants cannot operate single boats. For management reasons, we cannot respond to requests for single boats. Please fill out the medical check sheet at the reception about your physical condition on that day.


【CANCELLATION POLICY】
7 to 4 days before the tour date: 40% of the tour price
3 to 2 days before the tour date: 60% of the tour price
The day before the tour date, on the day of the tour: 100% of the tour price
※Right after the online settlement is made, a cancellation fee of 10% will be incurred in case of cancellation.
※The cancellation fee includes handling charges.