Udon Making Class & a One Way Bus Ticket To/From Takamatsu Airport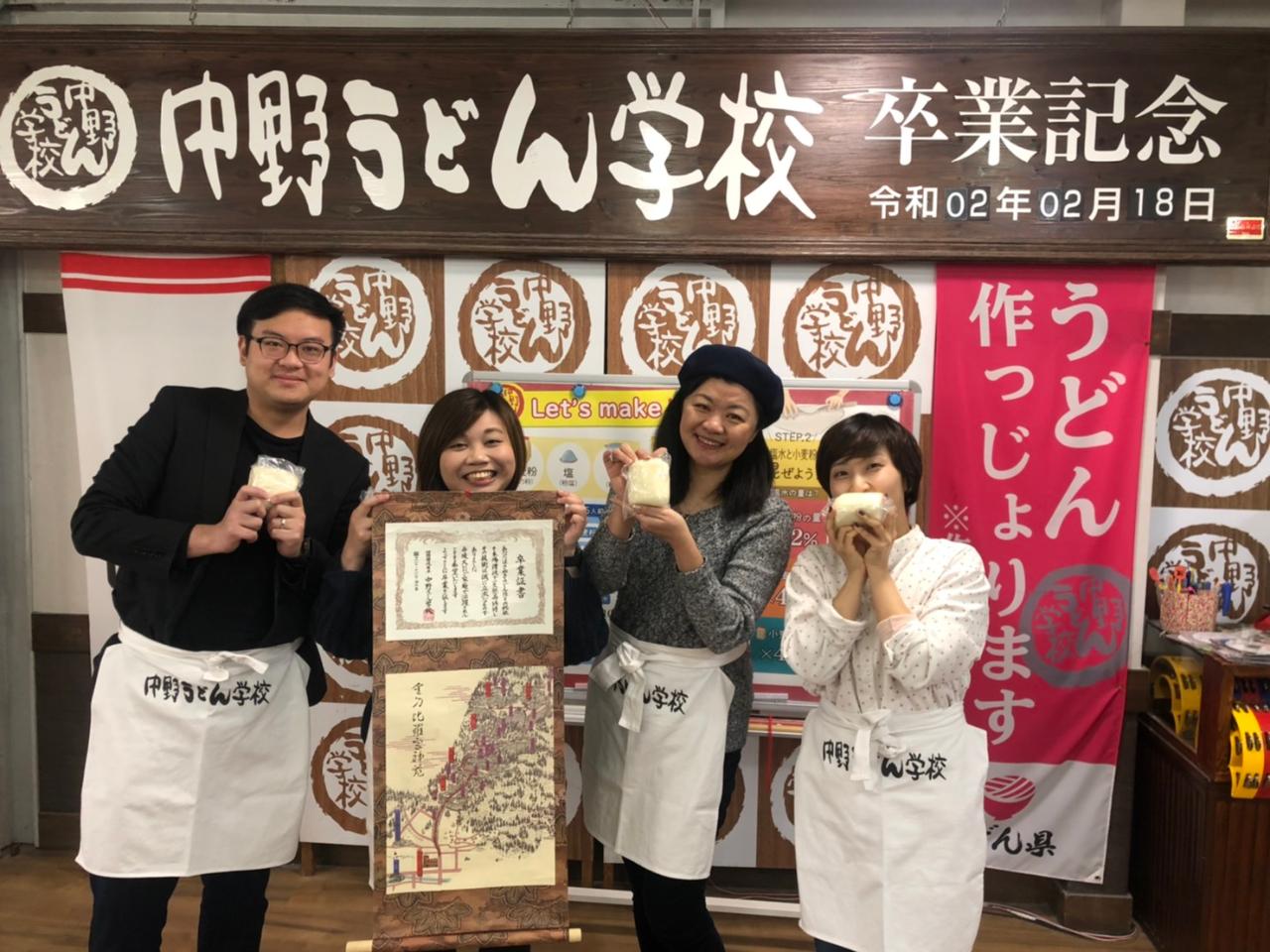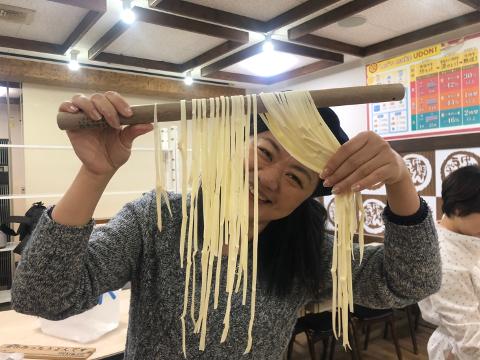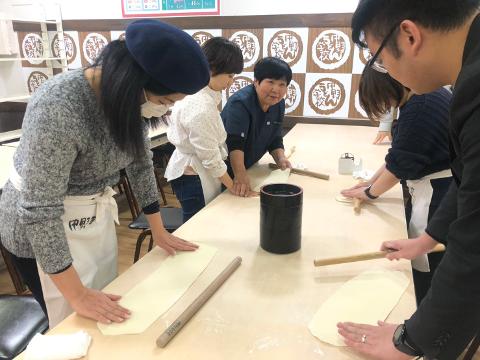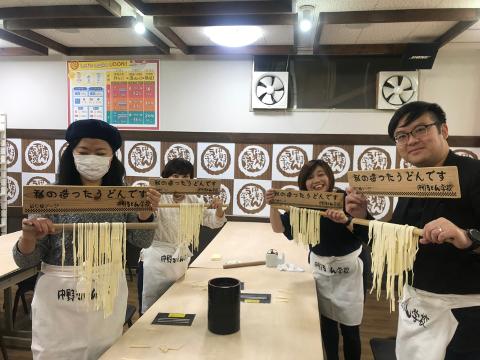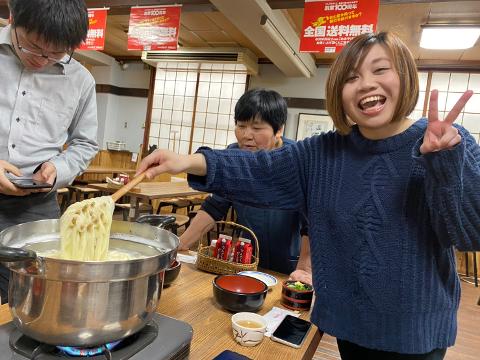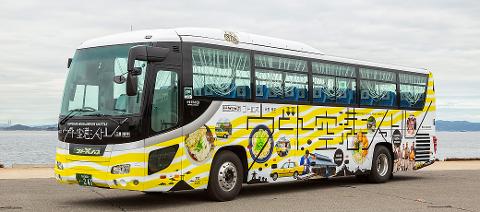 Duration: 90 Minutes (approx.)
Location: 仲多度郡, Kagawa
Product code: EN-KGW-7154-71543
【OUTLINE】
This package includes a one-way bus ticket to/from Takamatsu airport and an udon making experience. Save around 250 yen with this package!


【HIGHLIGHTS】
Try out making and eating udon and get a 1-way bus ticket to/from Takamatsu airport!
Receive a rolling pin essential to making udon as a gift, so you can continue to practice after returning home.
Receive a special certificate at the end of your experience!
【PRICES】
JPY 3,050 (Age 6 and over)(Tax Included)
【SCHEDULE】
・Make Udon & Enjoy Lunch
① Experience making udon (50 min)
② Try your creation (40 min)
・If you show the bus driver the reservation information on your screen, you can take the Udon Airport Shuttle (one way) operated by Kotohira Bus.

【DETAILS】
This udon making experience takes place at Nakano Udon School Kotohira. (duration: about 90 min)
Participants will receive a rolling pin indispensable to udon making as a gift, along with a recipe for making udon, so that even after you leave Japan, you can keep making udon.
[Udon making experience]
(1) Explanation of materials, tools, and weighing methods.
(2) Mixing, kneading: There is a trick for measuring flour, salt, and water. It varies depending on the season, and will determine the end result.
(3) Step on the dough and making dumplings: Fold the dough many times and step on it.
(4) Aging: Time to let it stand is very important.
(5) Stretching: There are also a technique to stretching the dough
(6) Cutting: Cut udon to the thickness you like.
(7) Boiling: Boiling time is also important. It determines the chewiness of the noodles.
【THINGS TO NOTE】
Time:1.5 hours
Least participants:1 person
Meeting point:
①Nakano Udon School Kotohira
796, Kotohiracho, Nakatado-gun, Kagawa-ken 766-0001
②Takamatsu Airport
1312-7, Konancho Oka, Takamatsu-shi, Kagawa-ken 761-1401

Access:
①Nakano Udon School Kotohira
From Osaka to the nearest station
Shin-Osaka Station - (transfer at Okayama Station) — Kotohira Station
: about 120 minutes by JR

From Takamatsu to the nearest station
Takamatsu Station — Kotohira Station: about 50 minutes by JR

From the nearest station
Kotohira Station — Nakano Udon School …about 800 m
: about 10 minutes on foot

②Takamatsu Airport
Connected to the flights from Korea, Taiwan, China and Hong Kong


Tour conductor for 24 hours:None
Accompanying National Government Licensed Guide Interpreter or Local Licensed Guide Interpreter:None
Language support:Japanese
Meals (included in a tour fee):〇 (Breakfast: 0, Lunch: 1, Dinner: 0)
Included :Highway bus between Takamatsu Airport and Kotohira (one way), udon making workshop, udon lunch
Excluded:Drinks, additional toppings
Participation requirements :
・Not recommended for those who have lower back pain.
・Not recommended for those who have serious diseases such as heart disease.
Special support:Strollers can be brought in
Free Wi-Fi:×
Toilet (Western style) :〇
Other things to note:For the airport limousine bus, a one-way ticket of the Udon Airport Bus Shuttle operated by Kotohira Bus can be used. At the time of booking, please select the desired date and time of bus use from ① to ⑥ and fill in the Special Requirements column. If you do not inform us in advance, bus seats may not be secured.
- Takamatsu Airport → Kotohira : ①11: 30 → 12: 20, ②14: 00 → 14: 50, ③19: 45 → 20: 35
- Kotohira → Takamatsu Airport: ④8: 20 → 9: 10, ⑤12: 35 → 13: 25, ⑥15: 50 → 16: 40
Operating comany:Kotohira Bus
【TOUR TERMS AND CONDITIONS】
Before booking the tour, please confirm the Tour Terms & Conditions and save the document.
Check [TOUR TERMS AND CONDITIONS](Japanese)
【TOUR PLANNER AND CONDUCTOR】
Regional Branding Institute Co.,Ltd.
Aqua Terrace UⅡ bldg. 8F, 2-20-3 Kaminarimon, Taiko-ku, Tokyo, 111-0034
Travel Agency registered with a Tokyo Governor 2-7547
A regular member of All Nippon Travel Agents Association
【CANCELLATION POLICY】
10 to 8 days before the departure date of the tour 20%
7 to 2 days before the departure date of the tour 30%
The day before the departure date of the tour 40%
On the day of the departure date of the tour 50%
After the tour departed, No show 100%