Night Tour with Private Organic Dinner on Ogijima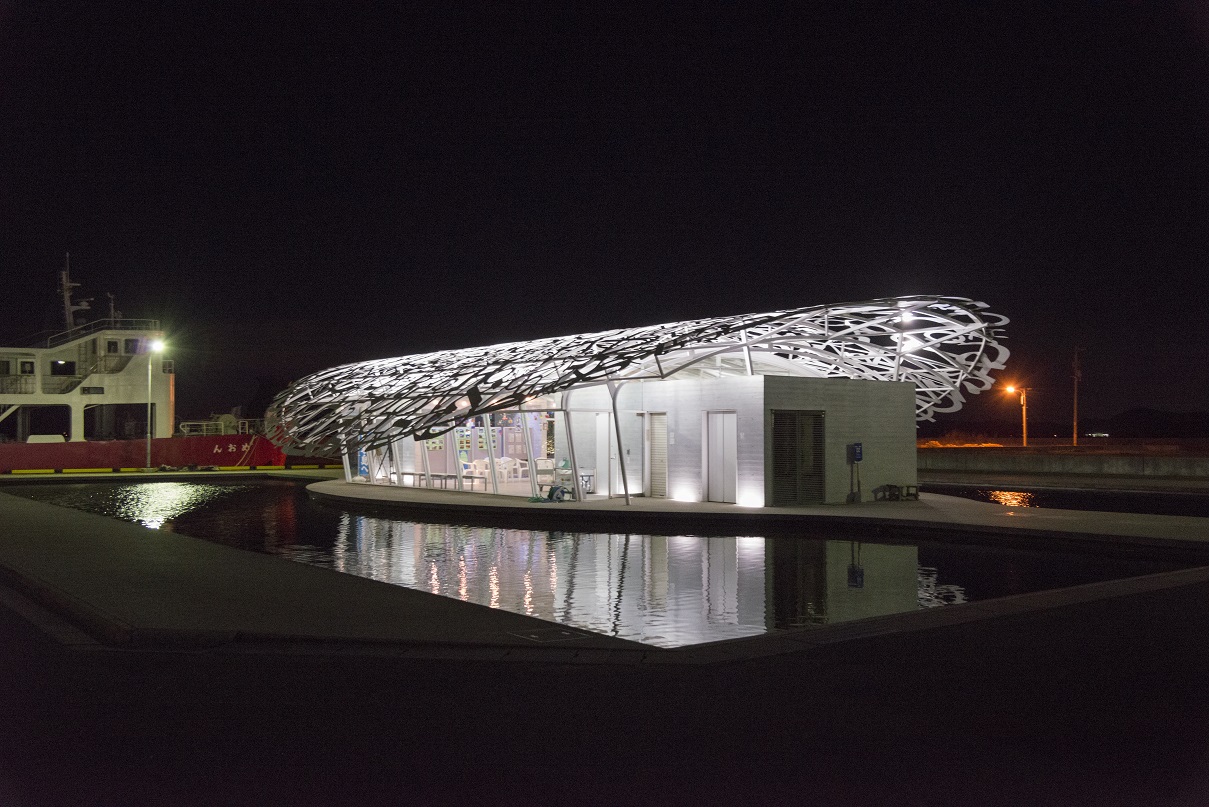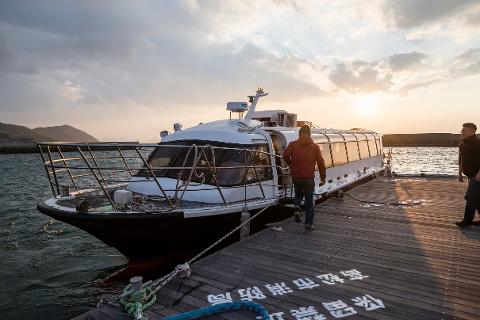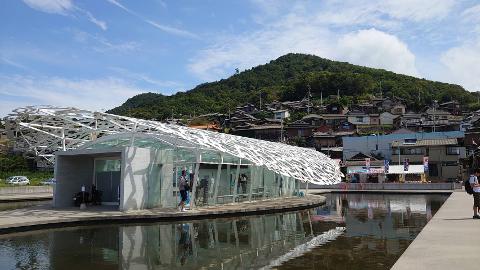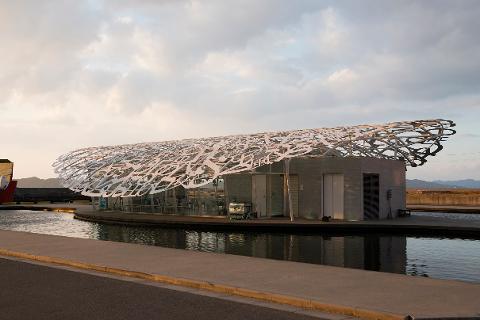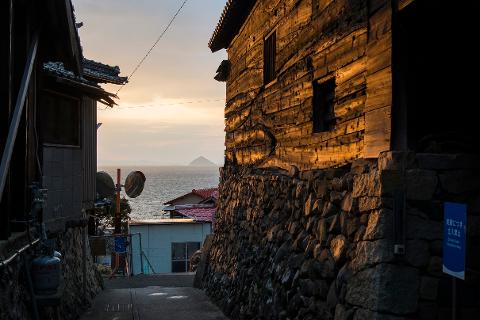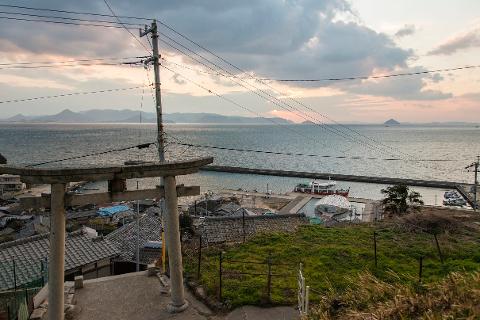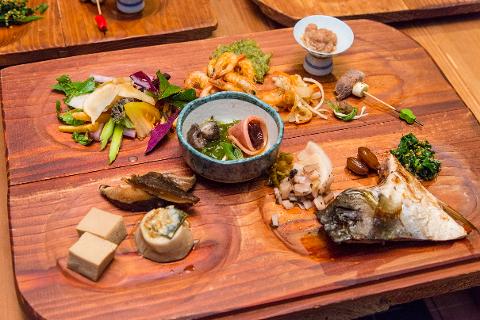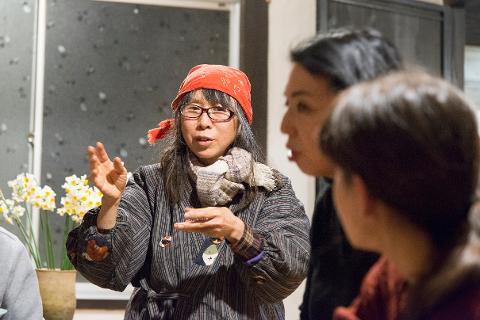 Duration: 4 Hours (approx.)
Location: Takamatsu, Kagawa
Product code: EN-KGW-7154-71541
【OUTLINE】
Head to Ogijima on the last ferry for the day to enjoy nighttime on the island without tourists, along with an organic dinner, on this plan where you will return to Takamatsu by charter boat.


【HIGHLIGHTS】
On Ogijima, view an illuminated artwork at night, which cannot be seen during the day
Become acquainted with the Japanese way of thinking about food by enjoying a special dinner made with a host of organic ingredients from the island with a focus on providing exceptional nutritional balance.
Enjoy conversations the locals about the island's culture.
Weather permitting, watch the sunset from the boat or from Ogijima, and also take in the starry night sky undisturbed by city lights.

【PRICES】
JPY14,600~JPY31,100(Tax Included)
※Free of charge for infants younger than 6
【SCHEDULE】
①17:45-18:50 Meet at Takamatsu port, board the Meon ferry, and head to Ogijima port
②18:50-19:50 Walk around the island and take in the sunset (see Takotsuboru, Ogijima's Soul, Project for wall painting in lane, ogijima Wallalley, and Toyotamahime Shrine)
③19:50-20:45 Dinner at Dorima no Ue
④20:45-21:05 While walking to Ogijima port, enjoy a night stroll on Ogijima
⑤21:05-21:40 Board a chartered water taxi, head to Takamatsu port, and conclude
【DETAILS】
Start a ferry trip from Takamatsu port for 40 min to the small island of Ogijima, which runs about 1 km east to west.
On this island of little level ground, a town emerges from the slopes as if on stairs, and from the harbor, you can see the scale-like overlap of private homes and unique scenery.
Enjoy dinner at the old residence "Dorima no Ue." The owner's own organic vegetables grown on Ogijima with no pesticides or fertilizers are used to create a healthy, nutritional meal.
Chat about the life and culture of the island with the locals along with a special organic dinner that can be enjoyed only here.
After dinner, share your thoughts on the illuminated artwork while gazing at the starry sky of Ogijima.
Enjoy the nightscape of Ogijima, which cannot be seen on a regular boat!
*Main Artwork of Ogijima
[Ogijima's Soul] by Jaume Plensa
This work was created for the Art Setouchi Triennale 2010. The words of 8 languages adorn the white roof of this conch-like building that is itself a work of art itself, has become a symbol of the island, used as the Visitor Welcoming Center.
[Takotsuboru] by TEAM OGI
This work was created for the Art Setouchi Triennale 2019. This acts as a playground for the growing number of people moving to the island and children.
[Project for wall painting in lane, ogijima wallalley] by Rikuji Makabe
The art work was installed on the exterior wall of some houses. The silhouettes of the landscape are colorfully drawn on scrap wood and other materials collected from the island.

【THINGS TO NOTE】

Time:4 hours
Least participants:2 persons
Meeting point:Takamatsu Port, at the ticket office for Megijima・Ogijima
8-1, Sun Port, Takamatsu-shi, Kagawa-ken 760-0019
Access:
From Osaka to Takamatsu Station
Shin-Osaka Station — (transfer at Okayama Station) — Takamatsu Station
: about 120 minutes by JR

From Takamatsu Station to Takamatsu Port
Takamatsu Station — Takamatsu Port: about 7 minutes on foot
Tour conductor for 24 hours:Not Available
Accompanying National Government Licensed Guide Interpreter or Local Licensed Guide Interpreter:Available (certified as a Setouchi Guide Interpreter)
Language support:Japanese, English
Meals (included in a tour fee):〇 (Breakfast: 0, Lunch: 0, Dinner: 1)
Included :Round trip ferry and charter boat, dinner, 1 drink
Excluded:Additional foods
Participation requirements :
・Not recommended for those who have lower back pain.
・Not recommended for those who have serious diseases such as heart disease.
Special support:Infants can join if they sit on laps.
Free Wi-Fi:×
Toilet (Western style) :〇
Other things to note:
・ The tour is held even in rainy weather. Cancellation due to the customer's reasons will be handled according to the cancellation policy.
・ The tour includes taking the ferry and the charter boat. If the ships are canceled due to high waves, etc., the tour is canceled, and a full refund will be made. A cancellation is basically decided at least one day before the tour date. But a sudden cancellation may take place, depending on the weather on the day. Please understand.
・ If you have allergies or food restrictions, please contact us in advance.
・ Photographing is not possible as there are objects of copyright and portrait rights protection.
【TOUR TERMS AND CONDITIONS】
Before booking the tour, please confirm the Tour Terms & Conditions and save the document.
Check [TOUR TERMS AND CONDITIONS](Japanese)
【TOUR PLANNER AND CONDUCTER】
Regional Branding Institute Co.,Ltd.
Aqua Terrace UⅡ build. 8F, 2-20-3 Kaminarimon, Taiko-ku, Tokyo, 111-0034
Travel Agency registered with a Tokyo Governor 2-7547
A regular member of All Nippon Travel Agents Association
【CANCELLATION POLICY】
10 to 8 days before the departure date of the tour 20%
7 to 2 days before the departure date of the tour 30%
The day before the departure date of the tour 40%
On the day of the departure date of the tour 50%
After the tour departed, No show 100%