【Miyajima Misen Daihonzan Daisho-in】<The oldest temple in Miyajima> Zen meditation and Buddest image tracing - concentrate and relax at the temple/<世界遺産・宮島最古の寺院>「座禅」と大仏を書き写す「写仏」で精神統一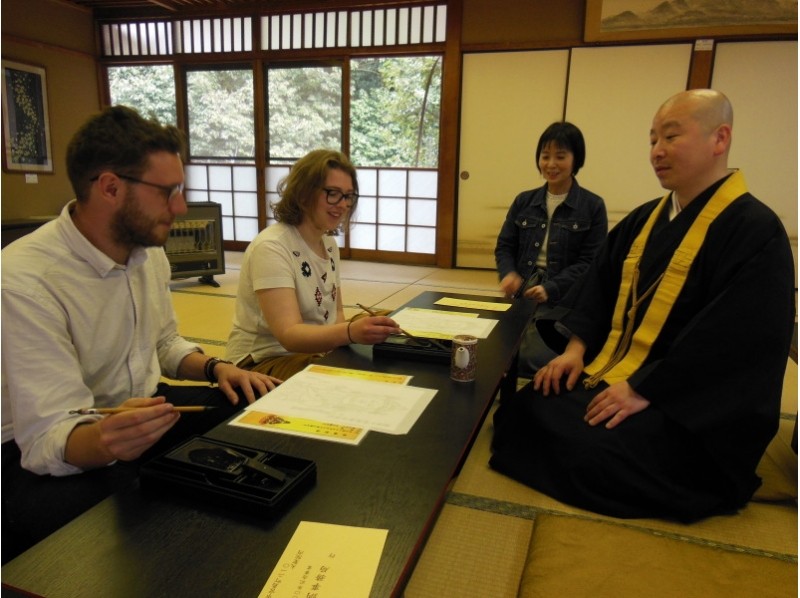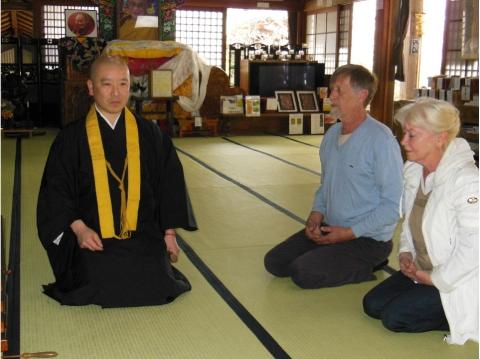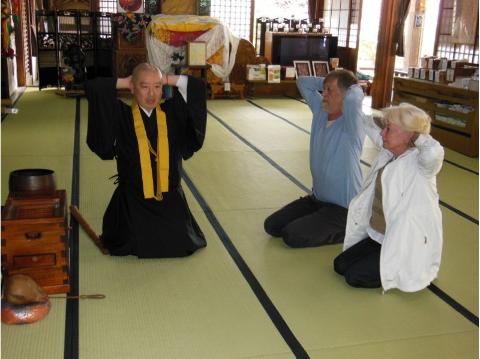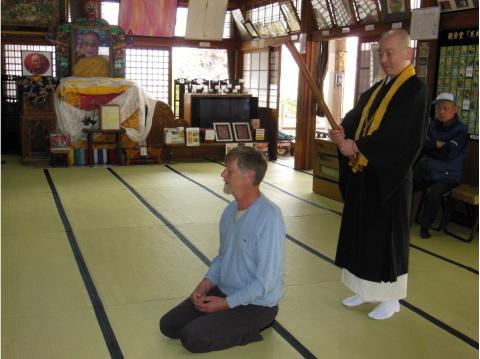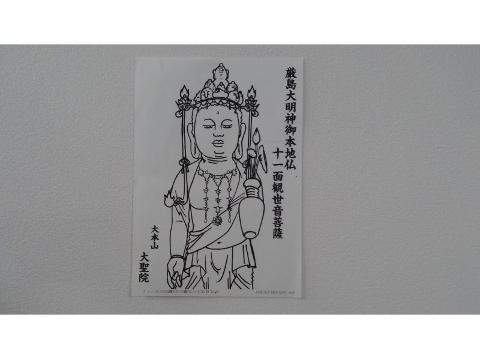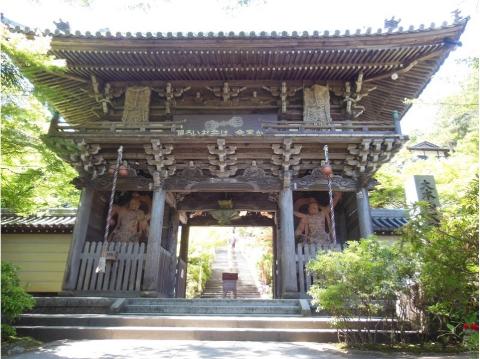 Duration: 3 Hours (approx.)
Location: 廿日市, 広島県
Product code: EN-HSM-4017-40174
【Outline】
In this plan, you can experience Zazen (Zen meditation) and Shabutsu (Buddhist image tracing) at Daisho-in which is the oldest temple in Miyajima in Aki Province.
While experiencing Zen meditation, your spirits will be unified and evil spirits in daily life are driven away with a purified mind. While tracing a picture of a Buddhist image, you will dedicate your genuine appreciation for the day to god and Buddha. Would you like to experience extraordinary moments?
【Highlights】
Experience the traditional Buddhist practice at Miyajima's oldest temple
The spiritual unity of Zen Buddhism in historic temples
The comforting feeling of the image of Buddha
Trustworthy with an English-speaking guide


【Schedule】
1. Experiencing Zen meditation
Unify your body and mind to stabilize your spirit. Concentrate on the practice so as not to be pointed out when your sitting style is not straight.
2. Experiencing Shabutsu
Set a paper on the sample and trace a Buddhist image carefully with a brush, praying that your wish will come true.
When the tracing is done, dedicate your work in front of the Buddhist statue and burn incense.
3. The end of the experience
That is all for today's experience. We are looking forward to seeing you again.
【Details】
<Touching the spirit of Zen>

Zen meditation is a basic practice of Zen to unify your spirits while sitting down with your back straight. Your body, breath, and mind will be unified by sitting down, and your body and mind will be stabilized. If may feel like a long time during the meditation and you might not sit up straight after a while. In that case, you might be pointed out. That is an encouragement to get rid of bewilderment during Zen meditation, which can be a precious experience.
<What is Shabutsu (tracing a picture of a Buddhist image)?>
Shabutsu is the practice of tracing a picture of a Buddhist image. You will trace a Buddhist image or drawn Buddhist figures with a brush. Anyone can do it at their own pace. Even those who cannot write Kanji (Chinese characters) can participate in the experience and have a Buddhist image created by themselves. You can feel and experience the tradition and culture of Japan through this experience. 
【Things to note】
Time:3 hours
Meeting Point:
At the reception of Miyajima Misen Daihonzan Daisho-in
210 Miyajima-cho, Hatsukaichi-shi, Hiroshima-ken, 739-0592
ACCESS:
・ If you come by car, you can park in the precincts. (the parking space is limited)
・ If you come by train, take either ferry below to Miyajima Island.
From Miyajimaguchi Station on JR Sanyo Honsen Line : Walk for 6 minutes to Miyajimaguchi ferry terminal.
①JR Miyajima Ferry at Miyajimaguchi Ferry Terminal on the right ahead
②Miyajima Matsudai Sightseeing Ferry at Miyajimaguchi Ferry Terminal on the left ahead
Approx. 30 minutes walk from Miyajima Ferry Terminal
A 15-minutes walk from Itsukushima Shrine.
Language support:English
* An interpreter (English/Japanese) will attend.
Included: Experience fee, material fee


【Cancellation policy】

7 to 4 days before the tour date 40% of the tour price
3 to 2 days before the tour date 60% of the tour price
The day before the tour date, on the day of the tour 100% of the tour price
※Right after the online settlement is made, a cancellation fee of 10% will be incurred in case of cancellation.
※The cancellation fee includes handling charges.