Maiko Makeover with Well-selected Quality Kimono in Kyoto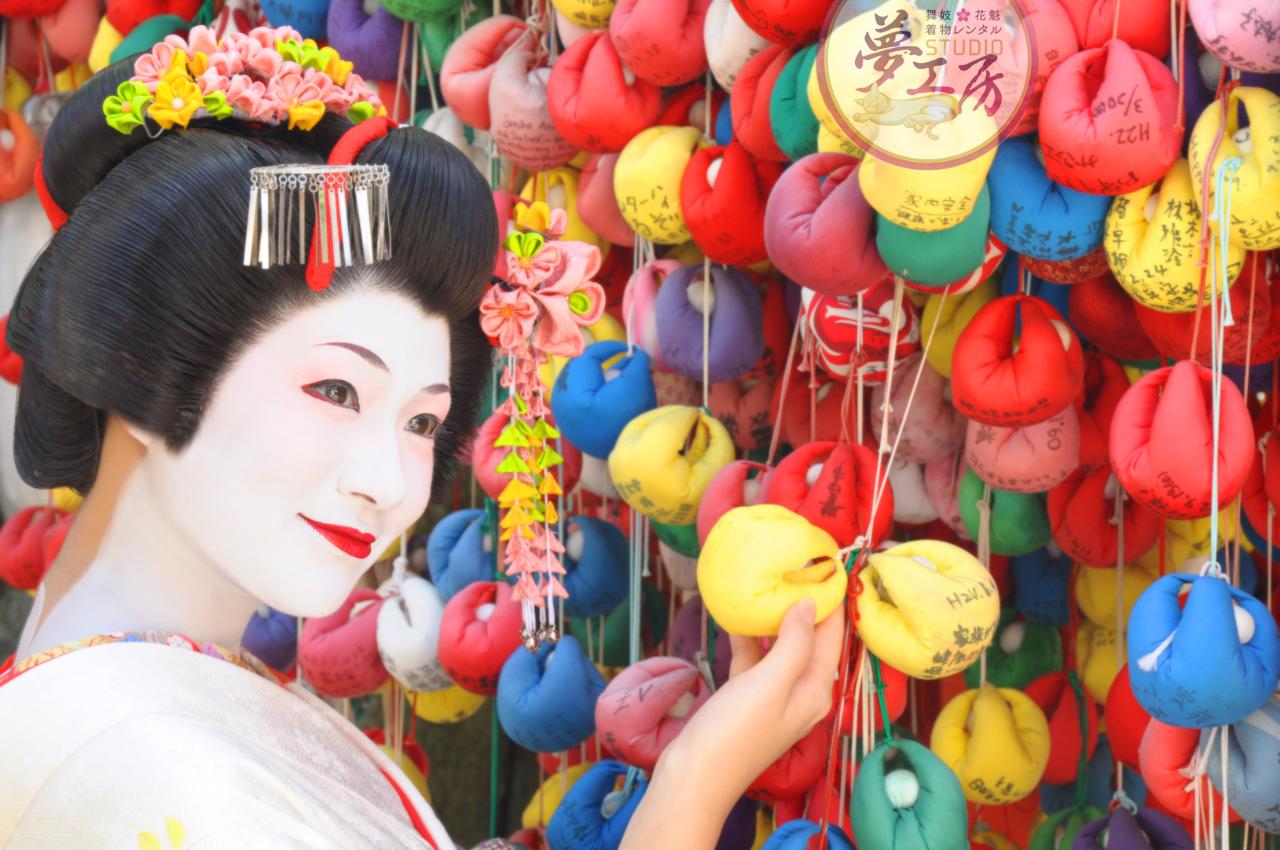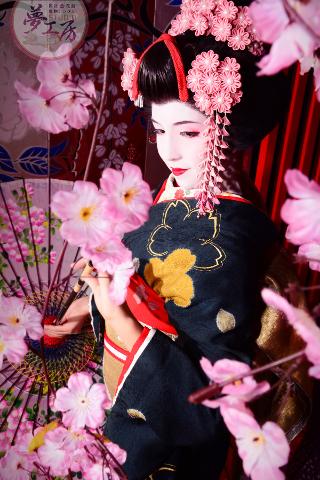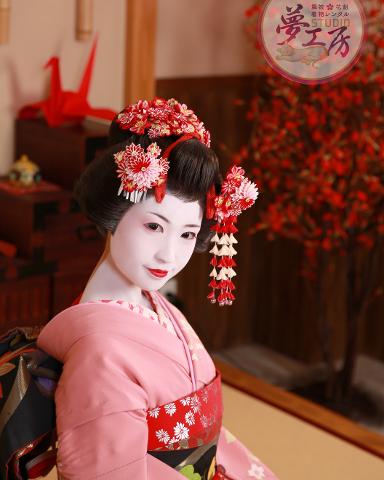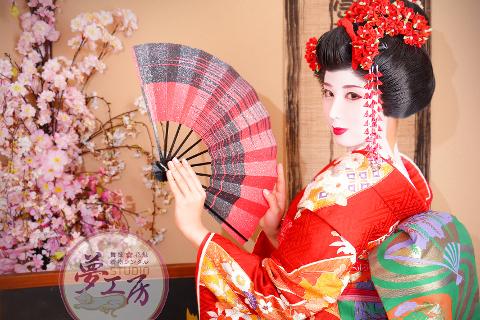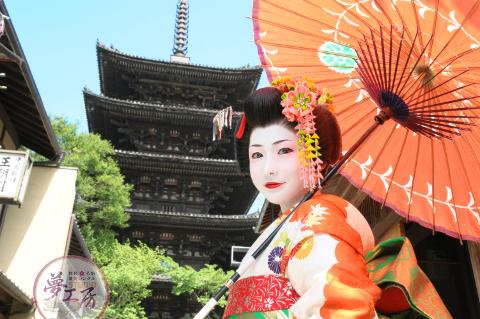 Duration: 3 Hours (approx.)
Location: Kyoto-shi, Kyoto
Product code: EN-KYT-2029-20291
【Outline】
Turn into a lovely Maiko everyone admires having a make-up and dressing by professionals. You can choose your favorite one from well-selected quality kimono. A professional photographer will bring out your beauty from within and take your photos at a specially-designed studio for Maiko experience. There is a space where you can take photos freely with your camera. You can receive eight photo data stored in a CD-R on the same day.

【Highlights】
Choose your favorite one from well-selected photogenic kimonos
A professional make-up and dressing to express the charm of Maiko
Get photographed by a professional at the studio specially designed for Maiko experience
Receive 8 photo data stored in a CD-R (additional data is available for a fee)
A plan satisfying customers of wide generations from 5 to 95 years old
【Schedule】
Visit→Maiko make-up→kimono selection・dressing→photographing→changing→photo selection→end

【Details】
・What is Maiko?
For the past 300 years in Kyoto, Maiko has been playing an active role performing traditional songs and dances at banquets where customers enjoy eating and drinking. Maiko refers to apprentice Geiko who entertain people with special kimono, make-up and hairstyles different from Geiko. Admiring the lovely appearance, Maiko makeover is very popular in Kyoto. Customers of wide generations, from 5 to 95 years old, are sure to be satisfied with this plan.
・Maiko experience
You can choose any kimono you like from a wide variety of carefully selected photogenic kimonos. Experienced female staff is happy to help you choose the best kimono on you. Professional artists will turn you into a charming Maiko with its typical white make-up. The cosmetics to be used is authentic but gentle on the skin as well.
・Photographing
The photo studio is a reproduction of teahouse where Maiko entertain customers. Become a Maiko and have your photos taken in an authentic Japanese room, and at its entrance wearing 'Okobo' Maiko's sandals (10 cm tall!) and holding an umbrella. Enjoy modeling while striking various poses and get photographed by the professional. You can take many more photos that will liven up SNS at the designated space inside the shop.
・Changing
The liquid white make-up used for the experience is gentle on the skin and easy to remove. Basic skin care items are ready for you to use.
・Photo selection
From the photos taken, you can get 8 cuts to your liking stored in a CD-R. Optional : Additional 4 cuts are available for a fee. Why not boast of your pretty Maiko pictures to your family and friends?
【Things to note】
Time:3 hours./1 person

Meeting point:STUDIO YUMEKOUBOU Kyoto Head studio
YUMEKOUBOU Bldg., 511 Minamimachi, Shimogyo-ku, Kyoto 600-8232

Access:
A 7-minute walk from JR Kyoto Station
Leave the station from Chuo Exit northbound in the direction Kyoto Tower
Go towards Shimogyo-kuyakusho Ward Office
Located on Kizuyabashi-dori street
Language support:English, Chinese

Included :
Kimono・accessories・undershirt・tabi socks・wig・Maiko make-up・towel・cleansing product ・facial soap・lotion・milk lotion・drier・photos(8 shots stores in a CD-ROM)
Participation requirements : 5 years old and over
【Trivia】
Maiko's white make-up was a technique to make her look most beautiful in the dim light of candles at that time when there was no electric lights. By using three colors of white, red and black in good balance, Maiko tries to make up herself to look naive and pretty. Usually they start training at the age of 15 and are promoted to Geiko approximately at 20 years old. So the accent is put on being cute and innocent in Maiko make-up. A new Maiko colors her lower lip partially red leaving the upper lip white, which displays her youthfulness. Maiko also applies rouge around her eyes as the color is believed to remove impurity and protect her from evil.

【Nearby area introduction】
Kyoto should have an image of an ancient capital. You may be surprised to find the futuristic architecture of Kyoto Station when you arrive by Shinkansen. The present Kyoto Station Building was opened to the public in 1997. The building plan gave rise to a public controversy involving not only Kyoto citizens but also the whole nation, alleging that the futuristic appearance would destroy the original scenery of Kyoto or the high-rise building may divide the city. After 20 years of its completion, it seems the ultra-modern architecture has fit into the townscape of Kyoto. Kyoto Station Building houses restaurants, shops, hotel, museum, The Sky Garden and many more facilities. Why not explore the huge open space spreading beyond the Grand Stairway consisting of 171 steps?

【Cancellation policy】
7 to 4 days before the tour date 40% of the tour price
3 to 2 days before the tour date 60% of the tour price
The day before the tour date, On the day of the tour 100% of the tour price
※Right after the online settlement is made, a cancellation fee of 10% will be incurred in case of cancellation.
※The cancellation fee includes handling charges.