Take a Stroll Through Kyoto in an Authentic Kimono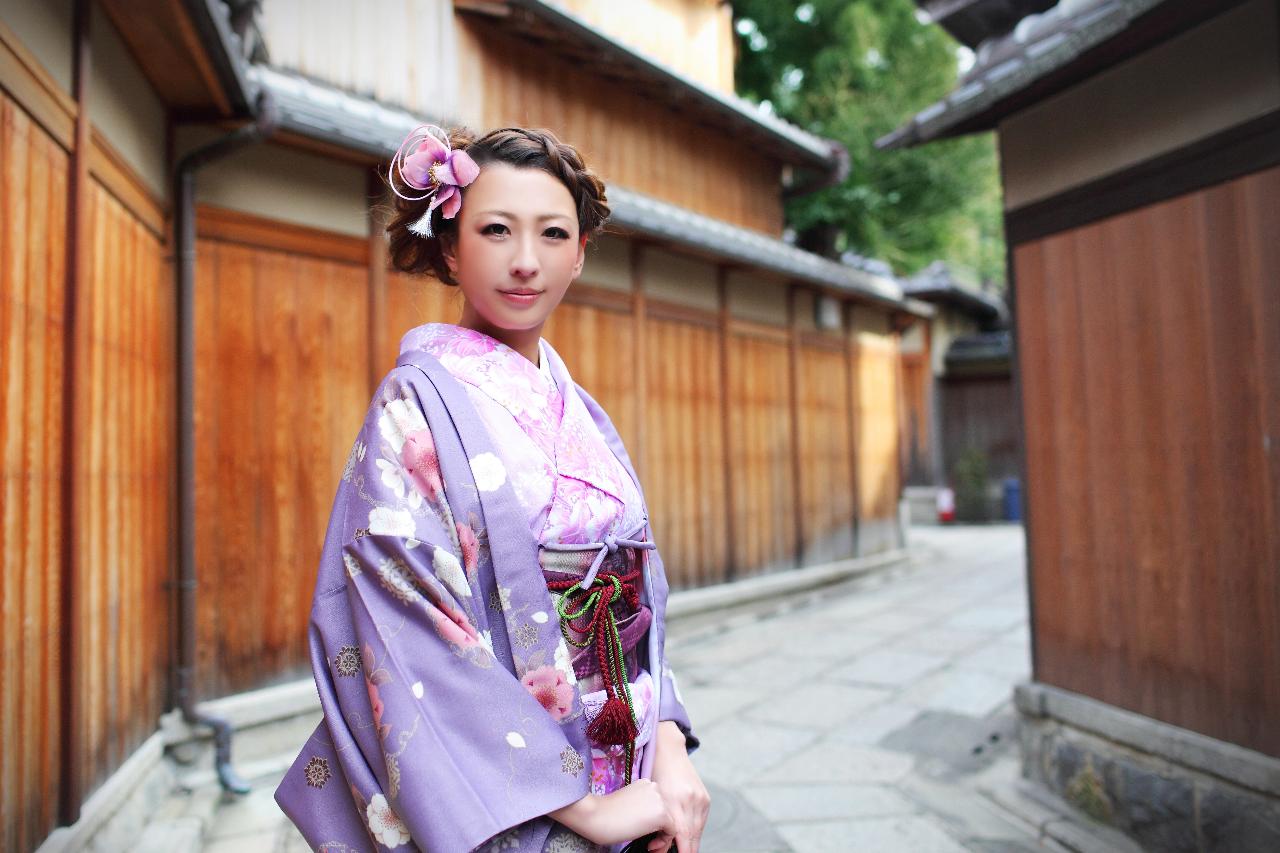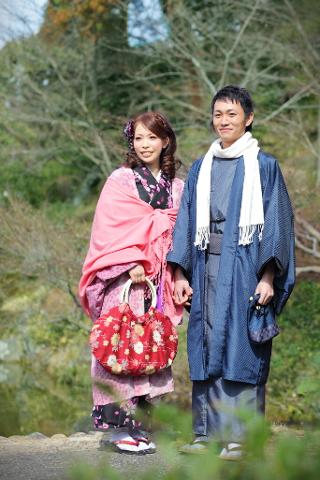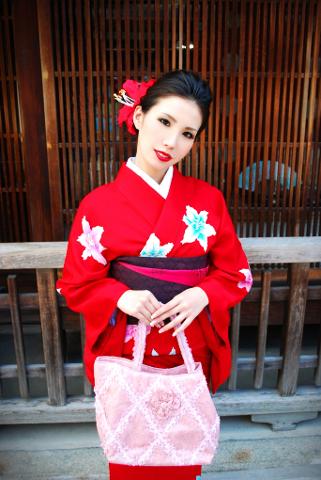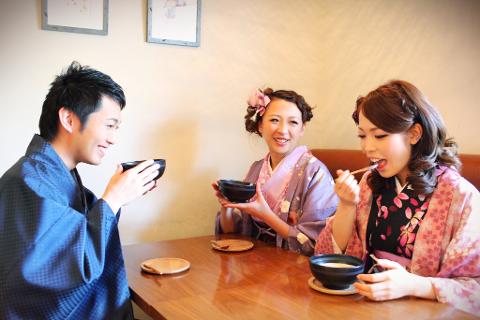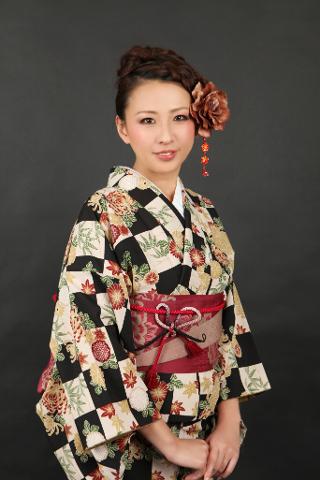 Duration: 1 Hours (approx.)
Location: Kyoto-shi, Kyoto
Product code: EN-KYT-2029-20293
【OUTLINE】
Go sightseeing around Kyoto wearing an elegant kimono chosen by a kimono designer. You can choose from an array of high quality kimonos only available here, such as original batik kimonos made by Mr. Shoju Kido. Our professional beauticians will be sure that you look beautiful from head to toe. You will be photographed by a professional at a professional photo studio and receive the photos that same day! We invite you to rent out a graceful kimono and explore Kyoto's tourist attractions! 

【HIGHLIGHTS】
Wear a one-of-a-kind, refined kimono selected by a batik kimono designer.
Get your hair styled to match you kimono by a professional beautician.
Get photographed by a professional at the our photo studio.
Enjoy sightseeing in your kimono until 18:00.
This plan is suitable for all kinds of customers, from 5 years old to 95 years old.


【SCHEDULE】
Visit→Hair styling→Kimono selection・Dressing→Photo time→Sightseeing→Return kimono
【DETAILS】
Wear a one-of-a-kind kimono with a professional fitting and hairsetting!
The shop has high quality, authentic kimonos such as batik kimonos made by Mr. Shoju Kido and quality kimonos carefully selected by him. These handpicked kimonos have traditional Japanese designs with a hint of contemporary flair. You will definitely be able to see the difference between these elegant kimonos and mass-produced items.
The beauty of a kimono lies in its colors and patterns, but how it fits with the obi chosen can also change the overall impression it conveys. The experienced staff will help you choose a kimono and obi combination that match your vision and requests. Please feel free to ask the staff for help. Regardless of the length of your hair, experienced beauticians will do your hair in a Japanese style to go perfectly with your kimono.
Photography
A professional photographer will highlight your beauty and inner charm and take gorgeous photo at our professional photo studio. You may, of course, take more pictures as you walk through Kyoto using your own device.
Sightseeing in kimono
Since the shop is located close to Kyoto Station, must-see tourist spots of Kyoto are incredibly easy to reach. Each customer will have a locker with a key. You may leave any of your belongings in the locker and freely tour the surrounding area. Wherever you go, your kimono will look nice against the picturesque backdrops of Kyoto. Please enjoy the sightseeing until 18:00 when your kimono should be returned at the shop. Don't forget to pick up your printed photo!
【THINGS TO NOTE】
Time:1 hour (dressing・photographing)/1 person

Meeting point:STUDIO YUMEKOUBOU Kyoto Head studio
YUMEKOUBOU Bldg., 511 Minamimachi, Shimogyo-ku, Kyoto 600-8232

Access:
A 7-minute walk from JR Kyoto Station
Leave the station from Chuo Exit northbound in the direction Kyoto Tower
Go towards Shimogyo-kuyakusho Ward Office
Located on Kizuyabashi-dori street
Language support:English, Chinese

Included :
Kimono rental, undershirt, accessories, zori sandals, shawl (in the cold season), hairdo, photo (1shot)
Not included : Tabi socks
Participation requirements : 5 years old and over
Other things to note:
※ During the summer (June 1 to Sep. 30), yukata (cotton kimono) is rent.
※ Please return the kimono by 18:00 on the day.


【FUN FACTS】
Traditional kimonos have various kinds of patterns, such as geometric designs, natural phenomenons, plants, and animals. In Japan, where the four seasons are distinct, people especially like patterns depicting seasonal flowers and plants. Cherry blossoms and peonies are representative flowers of spring, hydrangeas and morning glories are associated with summer, chrysanthemums and bush clovers reflect fall, and pine or camellias convey the wintertime. A kimono with a flower motif is often worn about one month ahead of the blooming season to hint at and celebrate the coming season. A multi-flower motif or abstracted pattern, such as leafless cherry blossoms, may be enjoyed throughout the year, regardless of the seasons.
【NEARBY AREA INTRODUCTION】
Kyoto is the ancient capital, but you may be surprised to see the futuristic architecture that makes up Kyoto Station when you arrive. The present Kyoto Station Building was opened to the public in 1997. The building plan gave rise to public controversy involving not only Kyoto citizens but also the entire nation, as many criticized the futuristic appearance for spoiling the original scenery and historic roots of Kyoto. But 20 years later, it seems the ultra-modern architecture has slowly fit into the townscape of Kyoto. Kyoto Station Building houses restaurants, shops, a hotel, a museum, The Sky Garden and many more facilities. Explore all that Kyoto Station has to offer, and maybe even walk the 171-step Grand Stairway!
【CANCELLATION POLICY】
7 to 4 days before the tour date 40% of the tour price
3 to 2 days before the tour date 60% of the tour price
The day before the tour date, On the day of the tour 100% of the tour price
※Right after the online settlement is made, a cancellation fee of 10% will be incurred in case of cancellation.
※The cancellation fee includes handling charges.