Kagami-biraki Experience -Sake Barrel Ceremony in the Birthplace of Japanese Sake !(Genuine Plan)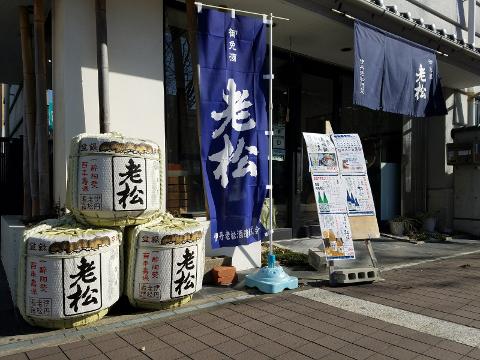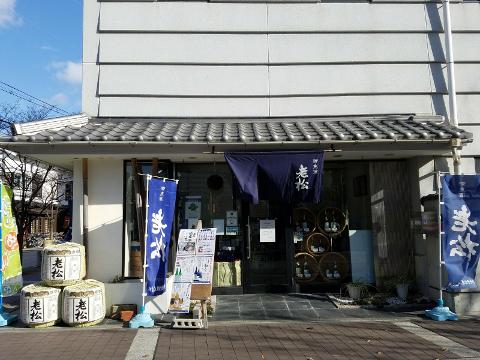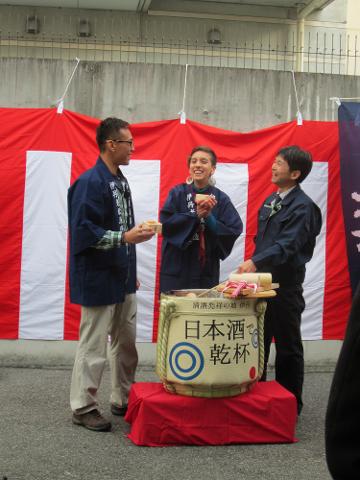 Продолжительность: 60 мин. (прибл.)
Место встречи: Itami-shi, Hyogo
Код предложения: EN-OSK-3016-30161
*PLAN NAME
Kagami-biraki Experience -Best Celebration Ceremony at the Birthplace of Japanese Sake!(Genuine Plan)

*OUTLINE 
In Japan, the lid of a sake barrel is broken open at special occasions or events in a ceremony called "Kagami-biraki." This is to wish health and well-being at times of celebration and new beginnings. Kagami-biraki ceremonies are often conducted at weddings and New Year parties. Let's celebrate with a "Kagami-biraki" experience and make some special memories of your time in Japan.

[What you can expect]
・Learn the history of Japanese sake
・Taste and compare different refined sakes from Itami
・Experience Kagami-biraki
・Photo session
・Receive "Masu" (small measuring container for sake) as a souvenir 

*PLAN DETAILS

1.Basic Background / History of refined sake in Itami 10 minutes
Welcome to Itami Oimatsu Shuzo!
First, we will give a briefing in the reception office about the basic background and the history of the refined sake brewing in Itami.

2.Introductory lecture on Japanese sake About 15 minutes
Our staff will give you a short presentation called "Introductory lecture about Japanese sake"
(approximately 15 minutes) in Japanese.
* If you requested an interpreter, the licensed guide (English or Chinese) will translate the lecture into your preferred language.

3.Kagami-biraki About 15 minutes
Now it's time to try Kagami-biraki. You will move to the parking lot from the reception office, and try Kagami-biraki yourself. You can enjoy the full experience by wearing a traditional "Happi" coat. A special barrel, ordered just for this occasion, is used to make this experience even more special!

4.Taste and compare different sake 10-15 minutes
After Kagami-biraki, move into the store from the parking lot and have a tasting session. Please try and taste a few kinds of sake. If you find one you like, you can buy it straightaway with our special discount . We will give each customer one masu as a gift.

★Discount privilege : Only at Attractive JAPAN! 
For customers who reserve the experience via Attractive JAPAN, 10% discount will be applied to any purchases at the store.

*NOTES
【Access】
Itami Oimatsu Shuzo Brewery1F 
3-1-8, Chuo, Itami-shi, Hyogo-ken 664-0851
A 5-minute walk to the west from JR Itami station
A 3-minute walk to the east from Hankyu Itami station
※Please arrive 5 minutes before the scheduled time.

【Age Limit】
20 years or older

【Language】
English

【Included】
Kagami-biraki experience, introductory lecture about Japanese sake

【Free Wi-Fi】 〇

【Optional】
Interpretation service (English or Chinese) by licensed guide

【Notes】
Please do not touch the equipment before instructions have been given.

*Cancellation Policy
From booking confirmation date: 100% of the tour price
※Right after the online settlement is made, a cancellation fee of 10% will be incurred in case of cancellation.
※The cancellation fee includes handling charges.