Enjoy an Authentic Ninja Experience and Natural Onsen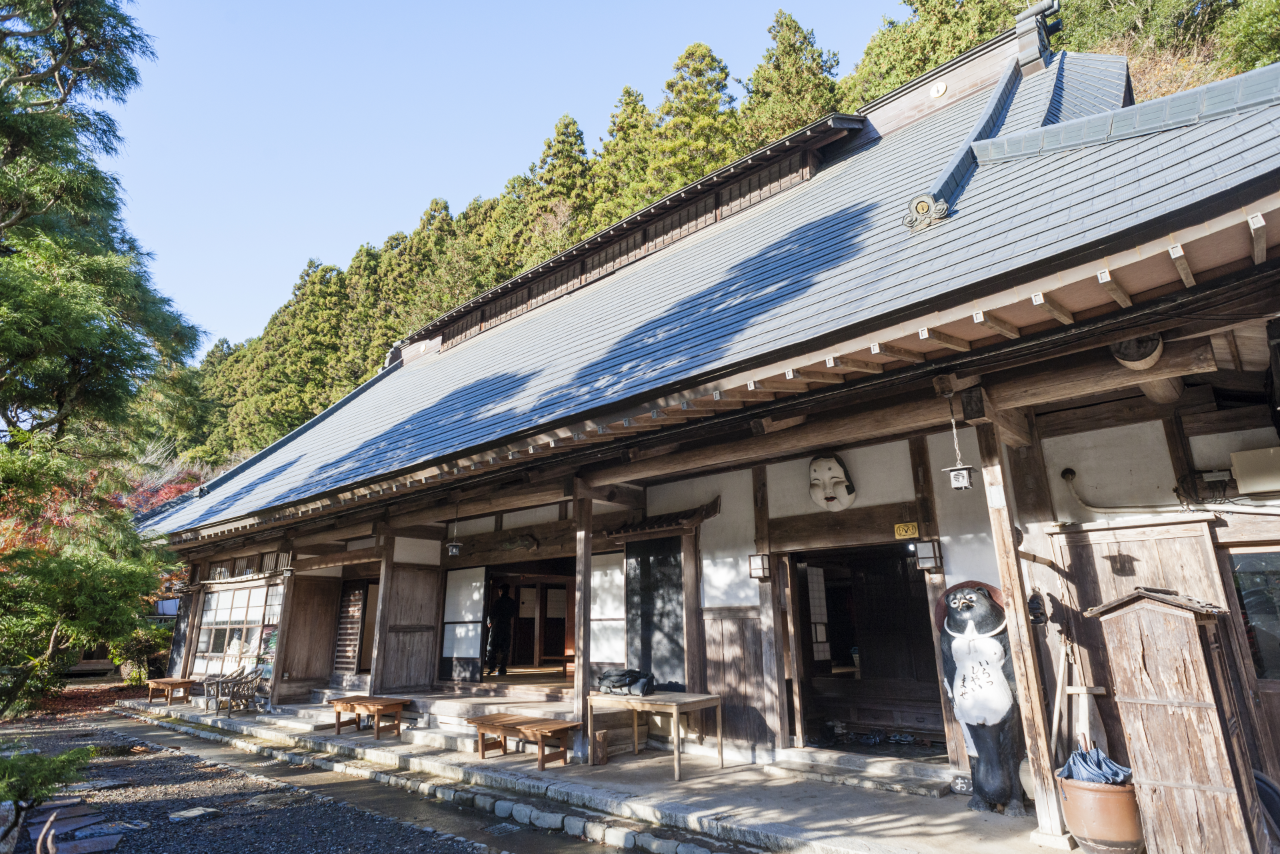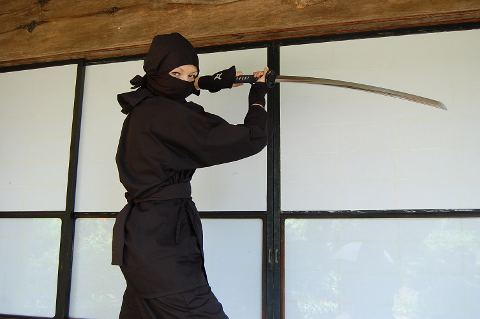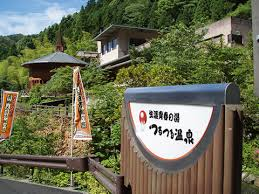 Duration: 120 Minutes (approx.)
Location: Nishitama-gun, Tokyo
Product code: EN-TKO-1012-10120
【OUTLINE】
Although Ninja has a long history and its name is widely-known, its existence has long been veiled in mystery. This plan enables you to deeply understand the history and the role of Ninja and to try hands-on Ninja training. After getting sweat from doing Ninja training, you can soak in a natural hot spring in a mountain village rich in nature.

【HIGHLIGHTS】
Try an authentic Ninja experience in a historical Samurai residence

Listen to a lecture and learn a lot about Ninja having a long history but still being mysterious
Receive hands-on training of drawing and sheathing a sword, blowgun and Ninja stars
Relax in a natural hot spring abundant with nature and peaceful atmosphere of a mountain village
Spring quality expected to make your skin smooth and beautiful
【SCHEDULE】
Change into Ninja costume (5 min.)→mediation・lecture on "The Rule of Ninja"→drawing/sheathing a sword (10 min.) →blowgun (10 min.) →Ninja stars (10 min.) →photo session (10 min.) →briefing on Japanese culture (optional ・10 min.) →go to Tsuru-Tsuru Onsen (20 min.)→soak in a hot spring and relax (30-60 min.)

【DETAILS】
You will find this plan attractive as you can try both active Ninja training and relaxing hot spring bathing in Hinode-machi full of nature in the suburbs of Tokyo.
Ninja training is held in Tokyo Hinode Bukeyashiki, an old residence built in 1881 by the local millionaire, comparable to cultural property. The Ninja training at the Ninja dojo in the full-fledged samurai house will no doubt be the coolest and most exciting memory. Change into the Ninja costume, meditate in the dojo, and you will listen to a lecture about Ninja. Starting with a theme of "What is Ninja?" you will learn deeply about the real role of Ninja. You may discover a new side of Ninja enough to change the impression on Ninja.
Next, you will learn how to draw and sheathe a sword using an imitation sword (toy sword for children) and practice blowgun and Ninja stars. Feeling the weight of the sword, and recalling the role of Ninja you just learned, engage in training as a Ninja in those days. You will have a good chance of taking photos while striking a Ninja pose inside the samurai house and in the Japanese-style garden. As an option, you can learn the mindset of the Japanese by visiting the Inari shrine at the back of the samurai house and learning the meaning of 'Torii' gate at Shinto shrine.
After sweating from the Ninja training, you will go to Tsuru-Tsuru Onsen and enjoy soaking in a hot spring. The natural hot spring pumped up from 1500 m underground is highly alkaline and it is excepted to make your skin smooth and beautiful. Why not refresh yourself and relax the body and mind in a natural hot spring abundant with nature and peaceful atmosphere of a mountain village?
【THINGS TO NOTE】
Time:2 hours
Meeting point:Tokyo Hinode Bukeyashiki
5107, Oguno, Hinode-machi Nishitama-gun, Tokyo, 190-0181
Access:
・By train
Shinjuku station
⇓(JR Chuo Line 25 min)
Tachikawa station
⇓(JR Ome Line 30 min)
Ome station
15 minutes by taxi (2,000 yen for one way)

・By car
A 20-minute drive from Ken-O Expressway or Metropolitan Inter-City Expressway "Hinode IC"
Language support:English (guide), Korean (menu, explanatory sheet)
Included :Experience fee, the rental fee for Ninja costume, entrance fee for the hot spring
Free Wi-Fi :〇
Toilet:〇 (Western-style)

Other things to note:
・An extra charge will arise if you stay Tsuru-Tsuru Onsen for more than 3 hours.
・Extra charge : 210 yen per hour (only for an adult)


【CANCELLATION POLICY】
7 to 4 days before the tour date 40% of the tour price
3 to 2 days before the tour date 60% of the tour price
The day before the tour date, on the day of the tour 100% of the tour price
※Right after the online settlement is made, a cancellation fee of 10% will be incurred in case of cancellation.
※The cancellation fee includes handling charges.